Really, you need to watch your wallet. I can't watch it for you. I need to watch my own. This is not a spending freeze unless you want it to be. Otherwise, this is a wallet watch. In the wallet watch, you make the rules - maybe you want to spend $10 less on coffee, $20 less at the grocery store, pay off $50 more on a bill, save a certain amount for the holidays, or see how little you can spend period. Your watch, your rules.
Whatever goals you set for yourself, be realistic. Make changes to your spending habits for the next month that can work for you so you don't hate me and yourself by Halloween.
Once you set
your
rules, live by them. Write down any expenditures that aren't in your budget, grab the button and report in on your experience on Wednesday, November 5. Bloggers, link up your posts. Non-bloggers, prepare to share your list of wallet watch victories, failures, and reflections in the comments here or on Facebook or twitter.
In my quest to update my wardrobe from my socks/underwear/bras on up, I have burned quite a hole in reserves. Thus this time around my wallet watch is happening to curb shopping and not go overboard in the wardrobe upgrade. I'm not looking to curb spending on outings/meals/coffee out - all of those have remained at acceptable levels.
My parameters:
1. Wallet watch lasts from October 1 - October 31.
2. Do not purchase any shoes, apparel, or accessories. Exception: jewelry for Stephen & Aubrey's wedding if I need to (not sure if anything I have will work yet or not) and black combat boots - if I find the perfect pair I need to purchase, I've been on the hunt for an eternity.
3. Just say no to beauty products or makeup unless something runs out and there is not a feasible substitute.
4. Stay within budget for all outings: I have events every Saturday in October and one Sunday.
5. I can use giftcards on whatever I please.
6. I must share how I did honestly on Wednesday, November 5.
Are you joining me? What are your parameters?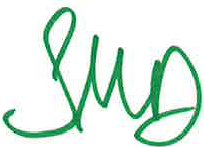 The rules for the October Wallet Watch are that you make your own rules. Hey ohhhh.