1. We hung out with baby Eva the Diva Friday night. So cute and pleasant and funny. Amanda, Frank, Pop, and Mrs. S were there too (also cute and funny). Relaxing, hotdogs and hamburgers on the grill: it was a nice night.
2. We pass a Wegman's on the way home from Frank & Amanda's and I always feel a compulsion to stop. It was MFD's first time there and he was walking around in wonder. He went international with his choices.
3. Saturday morning I did my usual Farmers' Market run. Some senior citizen clipped my heel with their car as I was crossing the road. They swerved and kept going. Thank God I wasn't a step back and it required no medical attention! I shook it off, ran errands and did bridesmaid things after that.
4. Early dinner at Maggie's for Carol's birthday with Dad, Carol, MFD, and Debbie.
5. Saturday night I elevated and iced my foot to bring the swelling down, painted my nails, read magazines, and of course watched COPs since MFD was in control of the remote.
6. We have a busy few weeks coming up, so I did a lot of cooking and freezing this weekend.
A -
Mexican stuffed shells
; B -
Pizza casserole
; C - two of each ready for freezing; D - Fresh corn. To do this, shuck corn, boil in salted water for 1.5-2 min, allow to cool, cut off of cob, break up pieces, bag in quart size freezer bags in 2 cup quantities, label, lay flat on baking sheet and freeze, move off of baking sheet; E -
Santa Fe Rice Cups
; F & G -
spinach chicken burgers with red onion and goat cheese
- doubled this recipe so I had some for dinner this week and some to freeze. See my substitutions in the pin! I originally made these with feta then saw the goat cheese substitution by Emily on
Martinis & Bikinis
so I decided to try that. MFD said it's much smoother. Thumbs up! I froze four and kept five out. ; H - I had leftover shells so I just made a little salad with fresh tomatoes from Pop's garden, cut up shells, mozz cheese, balsamic vinegar, olive oil, sea salt and pepper
7. Sunday typical hausfrauing (laundry, sheet changing, meal prep - PB&J and tomato sandwiches for lunches, scrambled eggs for breakfasts, chicken burgers/cucumber salad/cucumber & tomato salad/pasta and tomato salad for dinners) followed by a pool afternoon and dinner off the smoker at Mom & Rich's.
8. I should include some dog photos, right?
9.
Jodi
challenged me to the ALS Ice Challenge. I donated $100 to
ALS
because I'm lame.
Amyotrophic Lateral Sclerosis (ALS) is a devastating progressive neuromuscular disease, also known as
Lou Gehrig's
Disease.
Please consider donating to this worthy cause. My brother Sean did do the ice challenge to raise awareness for ALS on Sunday. Here's his video:
10. More Orange is the New Black.
Happy birthday to my stepmom Carol today!
How was your weekend?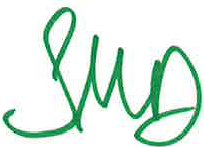 Linking up for Weekly Wrap Up