1. Friday night in. Ahhh. Last week was a killer and it was very restful.
2. New to me dip -
pickle wrap dip
. Delicious and super easy.
3. Saturday morning I hit the Farmers' Market, and part of my haul was a baker's dozen of corn which I promptly put up to freeze. There's nothing like the burst of summer corn in your mouth in the winter. This is prime time to blanch and freeze!
4. Saturday was my company pool party followed immediately by an Art Auction
Fundraiser for the organization MFD volunteers with, Advocates for Homeless and Those in Need. It was held in an old mill, a very cool building. We followed that up with soft serve at Dairy Delight.
5. Weekly food prep - zucchini pie for breakfasts, salads for lunch, fruit/veg/Cheez-Its for snacks, buttermilk baked chicken thighs with roasted sweet potatoes for Sunday dinner. Other dinners for the week are salmon burgers and salads.
6. We watched the first season of The Fall (five episodes) and five episodes of Orange is the New Black.
Saturday night my brother Sean's Red Bulls team
won the National Premier Soccer League U23 Championship
. Whoot. I couldn't go because of the events we had Saturday, but Laura & Chris went and represented.
Sunday I was mostly lazy (which was awesome) and grouchy (which was not). We also had a viewing to attend, my step uncle Tom. He was a great man who lost a hard battle with cancer. Rest in peace Tom!
Tell me all about yours.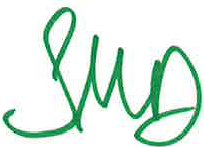 Linking up for Weekly Wrap Up