1. I got my first shipment from Amazon Pantry. Another awesome perk of Amazon Prime. I put stuff in my cart that I hate lugging (juice, fabric softener), and stuff I always forget - teabags, extra coffee for iced coffee - and ordered when it was full. Within four days, it was at my door, and then I let the shit sit on the counter overnight instead of putting it away because it was Monday and I was lazy. Anyway if you're an Amazon Prime member, check it out! Thanks to
Kristin
for the heads up on it.
Guess who the Oreos belong to?
2. Amanda shared this on FB earlier this week:
101 Things I Will Teach my Daughter
. I wish all moms of little girls would read this, teach it, and preach it. Put down the princesses and the ponies and share this stuff! I especially love 5, 10, 13, 14, 17, 20, 25, 26, 28, 48, 51-52, 54, 61, 71, 73-79, 84-85, 88, and 99.
3. Wednesday I had lunch at El Vez with Christina from
Easily Entertained
and Leeann from
Join the Gossip
, two West Coast bloggers doing a little east coast swing - do you like how I interjected Boyz II Men Motown Philly lyrics there? - as well as Jules, a Philly native and former blogger at
Chic & Pink
. The food was good and the company even better. I'm glad we got to be ladies who lunch while Christina & Leeann were in town!
4. Every time I see Bieber's weasel face, I feel the urge to punch rising inside of me. So
Orlando Bloom
, I get it. I wish you would've connected on your punch.
5. Did you ever get out of the shower and wonder if you rinsed your conditioner? I hate that.
6. You go Ian Ziering.
7. Sometimes my dogs leave their toys (that I can't get clean no matter how often I wash them) and bones in a nice pile as if they know I like order. Other times they leave that crap strewn all over the house so humans are always stepping on them. Note to dogs: we prefer the piles.
8. From July 2013 up through today, I have been using an Erin Condren planner. I like it a lot and it's served me well. The
post I wrote on whether it was worth the money
is one of the most viewed posts on this blog. It ends in December 2014, and instead of just reordering, I decided to look at some other ones. By deciding to look, I really mean spending a shit ton of hours researching planners. I am switching it up for 2015 with a
Plum Paper Designs planner
. After I use that one for a few months, I'll do a follow up to compare the two. Why switch if I love the Erin Condren? Plum Paper is similar, but has some things I think I'll like better layout wise (options for how the days are broken down, option to have note pages follow each month instead of having them all at the end). And some things I know I won't like as much going in (binder cover).
9. In the wake of a celebrity suicide or overdose, there's always a lot of chatter, conjecture, and judgement on social media. I think a lot of abrasive statements are made by people who have no intimate knowledge of depression or other mental illnesses or addiction - they've never dealt with it themselves or lived with anyone who's battled any of those things. They sure as shit have not lost a family member to suicide, I can tell you that. I hope we all take away something when these things happen - that we are cognizant that depression/mental illness and addiction are equal opportunity suckers - no one is safe from them, regardless of their station in life or how much money they have or how good they appear to have it. Someone can smile and smile at you and still be dying inside. Pay attention. Ask hard questions. Offer love and support and acceptance. And Check out
this post
on Jana Says about depression, suicide, celebrities, and everyone else; and
this post
on The Whimsy One about how depression and mental illness don't care who you are.
O
Captain! my Captain! rise up and hear the bells;
Rise up—for you the flag is flung—for you the bugle trills,
For you bouquets and ribbon'd wreaths—for you the shores a-crowding,
For you they call, the swaying mass, their eager faces turning
10. Ecard of the week:
Would you be interested in doing a monthly goal with Steph @ Not Entirely Perfect and I? Sort of a choose your own challenge thing? Read more about it
here
.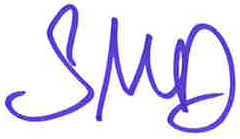 Linking up with
Kristin
for Stuff & Things