1. Tuesday I went up to the
City Hall Observation Deck
for the first time ever. I'm not afraid of heights, but sharing the postage stamp size, rickety, airless elevator for the slow, seemingly endless climb up tested my severely claustrophobic self. The views were worth it. I recommend doing this. It's only $6 and you get what amounts to about 8 minutes on the observation deck. Some photos:
My newest Billy Penn angle - underneath
2. In other claustrophobia news, I survived the dentist last Friday (obviously). I go back tomorrow to get fillings filled. Cue the tiny violins. There will be much weeping and gnashing of teeth tonight I'm sure.
3. My lazy ahole dogs look like this every day as I'm leaving for work.
Oh, durr durr durr, we are so exhausted we can barely open our eyes as you leave to make money to buy us food, treats, and toys. Farewell, mother.
4. So...Orange is the New Black. I like it, but I don't think it's
OMG best show ever
. Piper is a spoiled asshole and the show itself is a little slow.
5. I spent eleventy billion hours weeding and deadheading this week. The flowers are out of control this year, in a good way.
6. Days remaining until our trip to Chicago: 23. Our itinerary is tight, I have those days packed to within an inch of their lives. It's going to be a need a vacation from our vacation weekend. Bring it!
7.
I love taking flag photos. Love love love. This is the Wanamaker Building at Juniper Street.
8. Hello. Hi. Hey there.
9. It's been a while since I've felt the need to put someone on blast. That's nice.
10. Ecard of the week.
Have you wished the lovely Marla of
Luck Fupus
a happy birthday? Today's the day! Tweet her
here
. Happy happy birthday friend!
Let me leave this with you:
Waltzing Matilda, waltzing Matilda. You'll come a-waltzing Matilda with me...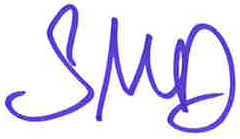 Linking up with
Kristin
for Stuff & Things