1. Afternoon stroll in Rittenhouse Square on Friday. I also perused LOVE Park but no Philly Jesus sighting.
2. Despite a 30+ minute late train and being crowded by a bunch of jackals standing in the aisles so they could rush out the door first, I was full of glee because Friday night held no plans. I read, picked up a bit around the house, and relaxed until MFD got home from the Neshaminy Soccer Alumni golf outing. We watched some OITNB and vegged.
3. Lori came over Saturday morning and we hit Bed, Bath, & Beyond and Marshalls. I got a few new towels and some fall stuff. It's crazy when you have to buy fall decor in August to make sure the good shit's not gone. Lori also brought me a sweet Christmas sign.
4. We picked up Trevose Pizza and visited Gamma and Pop. Look how much bigger Pop's pants are than they need to be.
Nobody puts Gamma in a corner
5. We took the dogs for a walk, and Geege got a lift on the way home. My Geege is getting old!
6. We hit Target and had a late lunch at Red Robin. Stephen & Aubrey came over and we ordered in.
7. Weekly food prep. Breakfasts - hard boiled eggs, banana, and raw green peppers. Lunches: PB&J on whole wheat or salad with veggies and tuna. Snacks: peaches, plums, cucumber slices, Chobani mango greek yogurt. Dinners: baked chicken/caprese salad/green salad/steamed veggies/pasta salad with veggies.
8. Sunday we were supposed to head to the shore early to get a day in at the beach but it was overcast and rainy. I did some purging, organizing, and hausfrauing. MFD did some work and the lawn, then we headed down the shore for the afternoon.
My hair makes me laugh sometimes.
9. Joseph A. Ferko String Band concert Sunday night in Wildwood. We made it home by 11:10. Holler.
How was your weekend? Tell me all about it.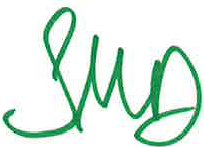 Linking up for Weekly Wrap Up