MFD and I are total opposites. We approach most things in life quite differently which can produce epic clashes between us. However in many cases, our different views and ways help balance the other person out. We complement each other well. Some things we do differently:
He packs 20 minutes before we leave for trips. If he forgets something (usually underwear) he rolls with it.
I pack in advance, and the one time I don't and forget something I fret about it internally and aloud for a few hours. Or days.
He leaves at the last possible second.
I leave 10-15 minutes before I need to.
He goes to church.
I enter churches for weddings, christenings, and funerals.
He folds towels nicely but will not put them away.
I fold towels like a thumb-less animal and put them away.
He is extremely approachable.
I have bitchy resting face.
He doesn't drink.
I enjoy the occasional cocktail.
He is happy in the morning.
I am completely miserable.

He is spontaneous.
I am not.
He likes to iron and have his clothes pressed nicely.
I couldn't tell you the last time I ironed something. I'm pretty sure I don't know how to iron properly.
He likes Five Guys and Arby's.
I do not.
He only reads if he has to or is very inspired to.
I am an avid reader and I never go anywhere without a book.
His world is controlled chaos.
My world is orderly.
He prescribes to the love everyone theory.
I just don't like some people. And they know it.
What about you? How are you and your partner similar, different, or complementary?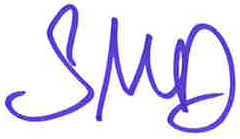 Linking up with Kathy for Humpday Confessions.
Linking up with Shanna for Random Wednesday
Linking up with Liz for The Hump Day Blog Hop