Things flowed beautifully this week, and I thank the universe for the glorious weather and mood boost.
Summer throws me. I feel lazier, more disorganized, and have less drive and energy than I do during other seasons. Being a person who thrives in a routine, I spend a lot of the summer feeling just a little bit off of my game. Balance is important to me and when I'm off I don't feel like myself. I like a good mix of
1) A productive day at work
2) Hausfrauing and errands so I don't have to spend weekends doing that crap
3) Good eating/some exercise
John Bender forever
4) Family time
5) Free/me time
1 - Since Sunday, from the bottom: Finished, started & finished, started
2 - Nails in OPI Lunch at the Delhi and Julep Jan
3 - Purchased: Naked Palette (original)
This week killed it on all five fronts. I hope yours did too.
The zit on the face of this week is my dentist appointment at 8:45 this morning. Our lady of victory, pray for us. I mean me.
Also, it's August 1? How? Happy birthday to our longtime BFF Evan tomorrow.
Happy weekending! Catch me on the
facespace
or
Instagram
.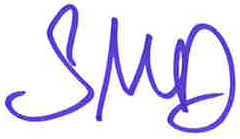 Linking up with