For most of my life I was a big lazy dirtball who never washed her face at night. Gross. In the past year I've changed that, and about six months ago I switched some stuff up in my product arsenal and it's been aces.
I used to think people were freaking insane for using so much face stuff. Then I got older. I find it needs a little extra these days. Thanks to my motley crew of products, my skin has been pretty good. Here's what I'm using:
1 - Face wipes. These are the holy grail found at Marshalls or TJ Maxx. If I can't find these I use
Yes to Cucumbers
. And on the nights I'm still a lazy dirtball, I'm only using these.
2 or 3 - After I use the face wipe, I wash with either
Trader Joe's All-in-One Facial Cleanser
or freaking old school
Noxzema
. Throwback, right? I let it sink it for a few minutes while I wipe down the toilet and put away anything on top of my dresser.
4 - Swipe the face with a
witch hazel
soaked cotton ball.
5- Swipe the face with
Paula's Choice Skin Perfecting 2% BHA Liquid
then wipe down the sink to give it time to sink in. This product makes my face quite smooth.
6 - Apply
Neutrogena Healthy Skin Anti-Wrinkle Cream Night
. Wipe down mirrors as that's sinking in.
7 -
Olay Regenerist Luminous Tone Perfecting Cream
. I got this for free in an Influenster Voxbox so I've only been using it for about 1.5-2 months, but let me tell you - it's magic. Really. It's faded a lot of my dark and age spots and my skin feels great after using it. It doesn't clog my pores either.
8 - I remove eye makeup with
Camomile eye makeup remover
from The Body Shop. I actually do this after I use the face wipe but the photo is out of order. This is gentle and not greasy. Thanks to Emily at
Martinis & Bikinis
for this recommendation.
9 - I've been using
Origins Plantscription eye cream
for a long time. I'm finally at the end and have replaced it with
Olay Total Effects Eye Cream
.
10 - Also out of order (and dark, sorry, my brush is not gray, really) - I use this when I do the face washing portion.
1 or 2 - In the shower I either wash with
this
or
St. Ives Blackhead Clearing Green Tea Scrub
. I like this exfoliator because it's smooth and doesn't feel harsh or leave my skin raw.
3 - Witch hazel when I get out of the shower
4 -
Yes to Cucumbers Daily Calming Moisturizer
(actually applied after #5)
5 -
Coppertone Clearly Sheer SPF 30 for Sunny Days
6 - Not pictured - eye cream. I was previously using Garnier but when it was finished switched to the Olay Total Effects. I just made the switch this week so I can't weigh in on it.
Seriously, my skin has never looked better. Perhaps it's the chemicals of the old school Noxzema preserving me for thousands of dollars less than Botox? I don't know. This combination is working.
What face products are you loving?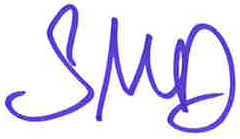 Linking up with
Meet @ the Barre