1. Friday night Coach Bingo with my oldest friend Jen and her college roommate Lauren. No bag winners (Jen won a basket) but it was a good time nonetheless!
I always think the merry go round is the prettiest ride, don't you? Even with an iPhone camera at dusk she's a beaut.
I love Hersheypark - not too too crowded, not too big, and hello they have a Dunkin Donuts at the exit. Winner winner chicken dinner. I really love roller coasters, but amusement parks are home to many things I hate in life - lines, pushy assholes, claustrophobic situations when people cannot give space in aforementioned lines, littering, and B.O. That being said Hersheypark is a good option for me and my manias.
3. We walked right over to Hersheypark Stadium to see Bruno Mars. What a great show full of so much energy. Bruno and his people are excellent entertainers.
4. One of my favorite things about amusement parks and concerts - people watching.
A - Tons of bad line etiquette everywhere.
B - MFD was entranced by this epicly bad man tank.
C - 1991 called. It wants its Chicago Bulls and UNLV gear back.
D - I loved this shirt, and this girl asked to make a call on my phone so I swapped it for a pic.
E - Concert t-shirts worn at the concert.
F - MFD cheered for this kid's sweatshirt as he came up the stairs at the concert. Every man surrounding us wanted it.
5. The ride home late at night was rough and I didn't get to bed until 3. The shower I took before bed was one of the best ever because amusement parks are GROSS. Thanks to the super moon for making a dark ride home lighter. Sorry for the shitty iPhone pic.
6. Weekly food prep - green peppers and watermelon for snacks, mozz and tomatoes, a big pot of sauce with sweet and hot sausage and meatballs, and egg muffins with broccoli, green onion, and cheese. Lunch is PB&J on whole wheat, I only need it for three days this week.
7. My brother-in-law & his girlfriend visited Sunday, as did my inlaws. Otherwise aside from food prep I laid on the couch all day because Saturday wore me out.
On Mondays I'm doing a picture linkup with Kelli at
Just Beachy
. If you'd like to participate, here are
the prompts through July
. This is my photo for the prompt
cold
. Ice Ice Baby
Take heed, cause I'm a lyrical poet. Miami's on the scene just in case you didn't know it.
Another fabulous weekend in the books! What about you?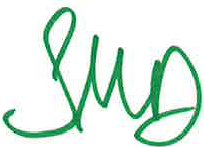 Linking up for Weekly Wrap Up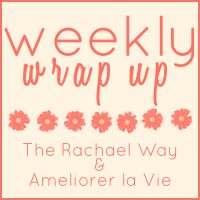 Linking up with Kelli for