1. Friday night: zucchini taco boats, gelato in the comfort of our own home, relaxing.
Gus works out. Don't all dogs?
2. Saturday morning Farmers' Market haul:
3. We enjoyed a
day at the races
at Monmouth Park with Chris and Diana. Click
here
to see yesterday's post on it.
4. We were going to attempt a pop in at The Stone Pony, but it was insane. We drove through to Belmar to take a little walk along the shore and have dinner. We were home an hour later. It was a really nice day.
6. Morning coffee Saturday / Sunday:
7. Weekly food prep - egg muffins using leftover base of Friday night tacos for breakfast.
Cheesey enchilada quinoa
for lunches. A fresh, light, simple cold pasta salad for Sunday and Monday. Baked chicken and veggies for other weeknight dinners.
8. Sunday night I headed up to Whippany, NJ, with my brother Stephen and his friends Jared & BJ to see o
ur brother Sean
play in the U-23 NPSL semi-finals for the NY Red Bulls vs Lansing United from Michigan. Sean scored off a corner to give the Red Bulls a 1-0 lead and his teammate scored to make it 2-0. The Red Bulls advance to the NPSL final game next weekend. Laura and Chris brought the boys and it was great to see them on an impromptu visit. Laura and I have watched many many many soccer games together in our time. I got home at around 10:45, late for a Sunday, but I'm glad I was there!
Other things, not pictured: hausfrauing, finishing a book, contemplated weeding but decided not to, Geege and Mae losing their shit over Sunday night thunderstorms meaning no sleep for the rest of us.
Today? I'm surprisingly chipper for a Monday in which no days off loom large. Do tell...How was your weekend?
Are you a fan of Tieks ballet flats? Check out the giveaway on them over at
Meet at the Barre
!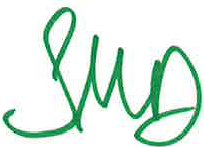 Linking up for Weekly Wrap Up