1. Thursday early dismissal meant a zillion errands and hausfrauing in a $1 red sequined tiara because it's America and I can be foolish when I please. MFD brought home some grocery store flowers, we had sandwiches for dinner and just chilled out.
2. Happy Fourth! The dogs fell victim to my patriotism as MFD spent the morning parading.
3.
Pineapple wrapped in bacon
for a barbecue. This was easy and a big hit. It traveled well and was still good served at room temp.
4. Fourth at the Lake - we spent the evening with family at my sister-in-law's lake spot with food, fire, s'mores, swimming, and fabulous weather. It was a great night. MFD bought special clothes for the occasion. Sleeveless clothes.
5. Saturday morning date with Laura: movies with smuggled in coffee (Laura would not unleash hers from the Macy's bag) followed by lunch at Brother's.
6. Deviled eggs for Saturday afternoon - I bake the eggs in the oven, plunge into an ice bath, peel and store the day before. I make the mix in the food processor and then put a bag in a glass to get the filling down to a corner. I snip the corner with scissors and pipe the filling in.
7. Saturday afternoon barbecue at Steve & Noelle's.
8. MFD had a showing right after and had no time to drop me at home...this appointment won't be long, he said. Read your phone, he said. One hour, lots of car sweating, one drug deal witnessed, and a major need for water and a bathroom later, we hit Dunkin Donuts...my third time that day.
9. Saturday night family trip to the river for fishing and walking, then to get ice cream.
10. Salads for the weekend and week, more on these tomorrow: corn & asparagus, shaved brussels sprouts, and asian ramen.
11. Updated my dining room table runner to my summer one made by Lori. I also got a new area rug at the front door and runner in the upstairs hallway from Ross.
12. Sunday lounging, egg muffins for the week (veggies prepped for the week too), ribs slow cooking in the oven before being finished on the grill, magazine reading and general relazing (relaxing + lazing, thanks
Lauren
for my new favorite word). I also watched a few seasons of Eastbound and Down because I can't help it. Kenny Fucking Powers!
On Mondays I'm doing a picture linkup with Kelli at
Just Beachy
. If you'd like to participate, here are
the prompts through July
. This is my photo for the prompt
independence day
. One of the things I love best is that everyone wears red, white, and blue. Some look more hilarious than others.
It was a great weekend with amazing weather, food, and framily. Happy birthday America.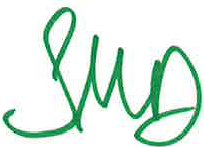 Linking up with Kelli for