1. I'm not a person that will take a photo 12 times to get it right. But when MFD and I are involved, picture taking goes a little like this...If MFD is in the picture, the person taking the photo takes three or four because in the first one he's talking, in the next few he's acting a fool (top left and right), and then he will smile or at least make a serious face. He will typically say he prefers one of the acting a fool photos to the final photo. To be fair, they show his engaging personality better than a posed pic. When MFD is TAKING a photo for me, he will take (no lie) 15 in rapid bursts. In between, I'll say
Come on just take the photo!
(bottom left) and he says
Oh, I have
. I say
WTF
and he continues clicking away and laughing (bottom right). And he will laugh the entire time I'm deleting them.
Jenn's Vision
. Have you
liked Jenn's Vision on Facebook
and messaged her your sunglass selfie yet?
This picture blows for color but it's Essie Jam - n - Jelly
4. Major haul at the library yesterday! Why do all the books I request come in at once? I picked up
The Surgeon by Tess Gerritsen
,
The Secret Life of Violet Grant by Beatriz Williams
,
The Darkest Minds by Alexandra Bracken
, and
The Ice Cream Queen of Orchard Street by Susan Jane Gilman
last night. Have you read any of them? The Gerritsen book is the start of the series my beloved Rizzoli & Isles TV show is based on (thanks Amanda of
Voyage of the MeeMee
for the skinny on that). I started with The Secret Life of Violet Grant hoping to love it as much as
A Hundred Summers
.
my top five purging and organizing tips at Helene in Between
on Tuesday? Look around the room and make sure you can say yes to at least one of these questions about every item in the room. If you can't, it's time to get rid of it.
I took it Thursday night and two nights this week. All times, I felt like I was in a sleep state but not actually asleep. I dreamed, and I rarely dream. I woke up groggy and grouchy the next day. I do not need any assistance in being grouchy in the morning. Done! I'm trying yoga meditation and switching up my night time essential oils.
7. What 10:15 p.m. usually looks like in my house. The dogs are like,
are we going to sleep? Cripes.
Jana Says
on Tuesday, July 29, with your Notes to your Teenage Self. The idea is to write a letter to yourself at any age in your teen years about any topic you want - body image, money, career, friendships, relationships, music, whatever! Jana is going to take the posts that link up and compile them into an eBook. It'll be available for free at first and then a price will be set and proceeds will go to a charity TBD. Please spread the word! Who among us could not have used the benefit of hindsight in any given year from the ages of 13 through 19?
9. A little throw back Thursday to when we were juniors in high school...I'm pretty sure I was wearing
Kelly Taylor's signature lipcolor
, 90210 fans. I couldn't find my actual pic so a paper pic it is.
Tomorrow - Frank's back! Last July he did
songs he loves to perform live and things he'd tell his jackass high school self
. Tomorrow he shares his top songs to listen to in the summer.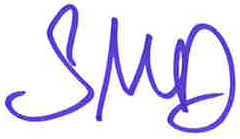 Linking up with
Kristin
for Stuff & Things