1. From the never say never file: I purchased a pair of Crocs. They don't look like Crocs, but they're Crocs. After all the shit I've talked about Crocs on this blog, I feel I owed it to you to divulge this purchase. My geriatric feet don't care that they're Crocs. I'm trying to make myself feel better by saying
at least they're not the clogs
, but no matter how you slice it, I now own Crocs. And I was ecstatically happy about wearing them as I made my way around Hersheypark and stood for a zillion hours last Saturday. The bottoms of my feet did not hurt at all. Uggs, there will never be an admission like this about you. Sorry.
2. We've reached the point of summer where I don't feel like cooking a freaking thing. I wish living off of Popsicles was healthy because that's what I feel like doing. Summer makes me lazy and I hate lazy.
3.
Kristin's Pinterest post
reminded me that I really like when people have boards of stuff they've completed on Pinterest and direct me to them so I can follow them. If you have one of these boards, please leave me a link to it in the comments! I have two, and in the description I write any changes I made to the original pin. Mine are:
I Made It - Recipes!
and
I Did It! Things I Pinned & Did
.
4. Monday was a good mail day. Purple sequinned slippers? Hell yes. Thanks to
Ameliorer la Vie
for the recommendation. I cashed in on the annual July Zoya polish sale and got these three for $12 including shipping (L-R: Odette, Binx, and Erika). One of the best things about the Disney Cruise Line? The toiletries. It was time to replace mine. New earrings and bracelet from
Chloe & Isabel by Jen
.
Tell The Wolves I'm Home by Carol Rifka Brunt
. You?
7. Who's watching Under the Dome? Three episodes in, I think Season 2 is awesome. I'm extremely pleased with the addition of Eddie Cahill to the cast. I love him. The science teacher, not so much. She grates on my nerves.
8. Weird Al got grammar nerds everywhere excited with Word Crimes this week. You win the interwebs, Weird A.
9. Some blog posts I enjoyed this week:
-
Coconut Blueberry Breakfast Popsicles
from Rachel @ Can't Google Everything
- Looking for something to do this weekend?
Check out these theme road trip ideas
from Kelly at A Lovely Life Indeed
-Kelli's
list of happies at Just Beachy Blog
- what's on your list?
-Really cute
Lessons from a Nine Month Old
from Mercedes @ It's a Harr Life
-
Ziplining Thought Process
of Steph G @ Insert Classy Here
10. E-card of the week. You know you do too...
Roads? Where we're going, we don't need roads.
Tomorrow: Philly Favorites.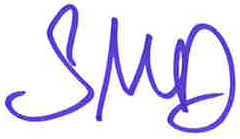 Linking up with
Kristin
for Stuff & Things