1. This week started out with a bang on Monday! I met my friend and yours Marla from
Luck Fupus
for lunch at our usual spot (Continental Midtown). We're good enough friends that I can meet her on my non makeup wearing days and not give a fig's fart. The grilled cheese and banana nutella tart were excellent but the company was the best, as usual. She gave me some Yes to Cucumbers products too! Banner day.
4. Happening now:
6. Flights booked for our December vacation. BOOM.
7.

You

just

put your pickle

on everybody's

plate

,

college boy

, and leave the hard stuff to me.
8. Two of my favorite things on Tuesday night: nail painting and Rizzoli & Isles. Does anyone else watch?
10. E-card of the week. We all have some people we need to check these things with, am I right?
That's What She Read
is celebrating a two year blog birthday today and Jen let me get in on the celebrations.
Head over and share your good wishes with her
!
No blog post for me tomorrow. See you on
Facebook
or
Instagram
for weekend things, otherwise back here on Monday for TWTW.
As 20/20 says, "We're in touch. So you be in touch." Toodleoo, mofos.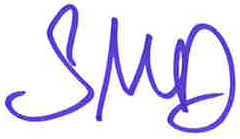 Linking up with
Kristin
for Stuff & Things