1. I'm sorry, dogs. It had to be done.
3. Can everyone stop pulling their sports wangs out like they know the best sport and soccer is not it? First, there's the old standby: if you don't like it, don't watch it. Second, The World Cup happens every four years, why the need to piss on the parade of those who enjoy it? Yes, we know, it's not the NFL. Nothing is, aside from the actual NFL. However the World Cup is a pretty huge
worldwide
event. It is normal for there to be hype surrounding it. Third, why are we acting like we've never seen it or heard about it? Our collective
I don't get it
attitude like we're members of some clueless in-crowd about the world's most popular (and pretty simple) game makes us sound like buffoon Americans. Get it together. And in regards to the diving...we've seen people take dives in every other sport on TV, every week. Have we not? Nothing new to see here.
4. I'd really like to meet Martha Stewart. How can I make this happen?
5. MFD and I max out on road tripping at five hours. After that it's war over someone playing YouTube videos while the radio is on (him) or someone refusing to follow GPS suggested directions resulting in sitting in traffic (me).
6. The liquor stores in the Salem area are called
The Bunghole.
We laughed uproariously over this many times because we're 10.
The Bunghole I was actually sitting across from at the time of the text below
Text from Laura to me: We just passed the Bunghole.
Me: I'm sitting in front of the Bunghole!
Laura: There are multiple Bungholes?
T-shirt slogans include: I got it in the bunghole, Bunghole Liquors: We're not #1 butt we're right up there!, Bunghole is not a dirty word, Planet Bung: Next to Uranus, The Bunghole: It's a special place.
7. Remember...
8. I always try to wear something red, white, or blue on the Fourth. Is this dorky? I don't care. I do what I want. At least I know
April
does it too.
9. Best Fourth of July association in a movie: Oh my God! You look like the Fourth of July...makes me want a hotdog real bad.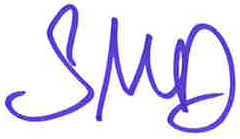 Linking up with
Kristin
for Stuff & Things