Watching Sixteen Candles (see above), The Breakfast Club, St. Elmo's Fire, Goodfellas, or Dirty Dancing whenever I happen upon them on TV even though I own them all on DVD.
Stopping for an iced coffee when I'm out on the weekends, especially on my way somewhere and especially if MFD is with me.
Getting rid of notifications on my phone as soon as they appear.
Eating Swedish Fish or Cheez-Its. If you prefer Cheese Nips to Cheez-Its, we need to have a talk.
Putting my dogs in some kind of gear for every holiday.
Buying seasonal nail polish.
Immersing myself in a good book.
Pressing snooze.
Triple checking travel reservations.
Ignoring life if I'm deep into binge watching a TV series...that's why I don't really do it.
Constantly talking about things in the context of my age, and consequently letting people know how old I am...37. Can't help it.
Personalized items, except I always need to argue with people because I want my straight up initials, not my monogram with the last initial in the middle. I do what I want.
Saying
just one more thing
after an argument is over or a conflict has been resolved if I feel like there's still something about my position the other person does not fully understand.
Being bossy. I excel at telling people what to do or as MFD refers to it
insinuating your bossiness
.
Singing super loud in the car even though I don't have the pipes for it.
Being realistic.
Checking hotel beds and ceiling corners for bedbugs before my stuff is allowed in the room.
Hoping for the best but preparing for the worst in every situation.
What about you? What are some things you can't resist?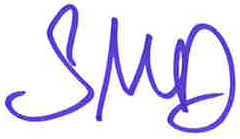 Linking up with Kathy for Humpday Confessions.
Linking up with Shanna for Random Wednesday
Linking up with Liz for The Hump Day Blog Hop