Confession: my best favoritest recent purchase is not a bag, flip flops, sunglasses, lip stuff... it's this new vacuum:
the Shark Navigator Lift-Away Deluxe
. Old lady say what? Old man say what too, because MFD agrees with me. It allows me to hausfrau like a boss and I love that.
Things we love about this vacuum:
1. It weighs like 1/80th of what our heavy old doucher vacuum weighed. I could juggle this thing. In technical real life terms it's a hair under 16 pounds.
2. It's bagless - our old vacuum stunk to high Heaven since Mae stinks. We tried baking soda in the bag, baking soda on the carpet, essential oils in the bag, etc. No dice. This entire canister is washable. Just like Mae.
3. The entire thing comes apart and put back together like a transformer or something. Seriously. That's the best I can explain it. So when you want to clean the sofas or the steps, you detach the canister and the entire extension hose, put whatever tool you want on it, use it, then put it back together. No more tripping over the stupid falling down base when you're trying to get all the insane dog hair off of the couch cushions.
4. Excellent suction and you have control over that too.
5. I love love love the couch tool. I don't dread vacuuming the couches anymore.
6. It's a super easy transition from carpet to bare floor - there's a switch that you flip and you're transitioned.
Basically my vacuuming life revolves around how a vacuum deals with incessant dog hair. If you have a pet, this one is for you.
It was only $190 at Target
, there's a free $30 gift card with purchase, I used my Red Card to get an additional 5% off and free shipping. Totally worth it and definitely recommended from my littered with dog hair home to yours.
Now then...if this floor don't shine like the top of the Chrysler Building, your backsides will.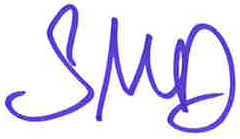 Linking up with Kathy for Humpday Confessions
.
Linking up with Shanna for Random Wednesday
Linking up with Liz for Fitness Blondie's Blog Hop
: