TGIF mofos! Today's topic is best songs to listen to in the summer.
Not
top five favorite summer songs. They're different!
Example: Boys of Summer by Don Henley is a summer song, and it's also a song I like to listen to in the summer. Untouchable Face by Ani DiFranco is
not
a summer song, but it's one of my favorite songs to listen to in the summer. You see? I'm very seasonal with my music. I love A Long December by The Counting Crows but you won't find me listening to that in July. No way. Sorry. No can dosies.
When I asked one of our BFFs, Frank, to share his list, he asked, "Songs to listen to in the summer or summer songs?" As if I didn't already know he was perfect person for this topic, that cemented it. It's all in the distinction. Frank's birthday is Tuesday, wish him a happy one a bit early! Without further ado...
**********************************************
Frank at a gig/Frank, Amanda and little Miss Eva the Diva/Me & Fronk at Amanda & Fronk's wedding
I love music and I love top five lists so thank you Steph for asking me to combine them. Here are my top 5 favorite songs to listen to in the summertime.
5. Whoomp There It Is – Tag Team. This song comes on and you are transported to the 700 level watching the 93 Fighten Phillies. (Assist by Amanda on this one)
4. Abracadabra – Steve Miller Band. This song played on repeat one year at the Sea Side Heights boardwalk and to this day when I hear this song I can smell the ocean.
3. On the Way to Cape May – Bud Nugent (how many Mummers actually knew that?). Every summer since 1997 I have sang the song with Mike Capie playing the banjo with the
Uptown StringBand
.
2. (Sittin' on) the Dock of the Bay – Otis Redding. If you drank beer with me in a Levittown backyard in the summer you probably heard this song a couple times.
1. Summertime – DJ Jazzy Jeff & The Fresh Prince. Obviously.
Thanks to Frank for sharing his top five songs to listen to in the summer. What about you? What's on your list?
Weekenders and Instagram fans, I'm going to be all over it this weekend, especially on Saturday when we'll be out and about with America's Best Racing at Monmouth Park. I'm popping my horse racing cherry. Giddy up.
-Follow me on
Instagram
-Follow MFD on
Instagram
, I asked him to clear the cobwebs from his little used Instagam account and share some pics on Saturday.
-Saturday I will also be carrying the Northeast Baton for the
Northeast Bloggers Network
- follow them on
Instagram
Th-th-th-tha-that-that's all, folks! Have a great weekend!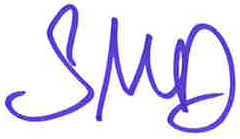 Linking up with