Girls' weekend means many things to many people. This particular girls' weekend at the shore means: lounge attire, staying on the beach for a zillion hours drinking wine/water/beer/mimosas, eating whatever you want whenever you want, getting up and going to bed whenever you want, showering or skipping a shower, going with the group or going solo, real talk, talk about anything and everything, sharing funny stories, taking ridiculous photos, reminiscing, lots of loud and long laughing (some resulting in almost wetting your pants or choking because shit is so funny), and conversations somehow always ending up including the word poop. It means you're first and foremost yourself, with your friends who accept you for who you are warts and all, and you can drop the other roles you play in your life and the expectations that come along with them at the door and pick them up on your way out.
Lori and I went down Thursday night, had Manco & Manco pizza immediately, and spent Friday morning strolling, visiting our old stomping grounds (we grew up staying in Aunt Barbara's house at North & Ocean) and having breakfast on the beach at Ove's.
The sun came out, Jenn & Melissa arrived, and Peters came in straight from Scotland to complete the crew.
It was cool temperature-wise, but still lovely.
We had great beach days Friday and Sunday, Saturday we got wind blown off the beach but made up for it by having drinks at La Costa in Sea Isle, then moving on so we could get back in the sand on the bay at the Deauville in Strathmere, where MFD and I got married.
Gray sunrise Friday. I got up to see it Saturday and Sunday and phoned it in by photographing it out my window Monday.
My youngest cousin (35 year age difference!) was down for her first beach experience so we got to see Gabriella in the sand for a bit on Sunday.
Food exclusively from the board walk, including of course a famous Ove's donut not included here. I mainly existed on pizza with various toppings and iced coffee. Throw in some good breakfasts, Kohr Bros mint julep with jimmies, beer/mimosas/wine, and call it a day.
This year may also have included Melissa and I buzzed up in our pajamas on the Williamstown High School Prom video. It's also the third year in a row we've encountered a wedding.
And that's how this girls' weekend rolls. It was so luxuriously relaxing and low key that I didn't even give a shit that my nails have been chipped since Tuesday. No heels, no little black dresses, no clutches. Typically no makeup and very few pairs of pants that button. Just great girlfriends enjoying each other's company and relaxing at the shore. Cheers girls! Until next year.
Thanks for sharing your red carpet with us, prom goers. Clothing largely from Target or some other budget store. Kiss kiss.
Haikuesday
Second week in a row, too.
Tomorrow: when I'm not going to be nice.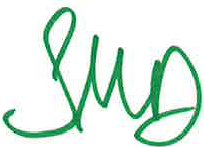 Linking up with Kelli for