1. I cannot wait to see
Outlaw Prophet: Warren Jeffs
. It's on Lifetime next Saturday, 6/28 at 8 p.m. I'll be at Kim's wedding and you know my ass will be glued to the DVR Sunday night when I get back. Between Flowers in the Attic, Petals on the Wind, and this, Lifetime has been on point lately.
here
. More on her tomorrow for the Friday Five, stay tuned.
3. I took a quiz on Facebook that promised to tell me my age. Based on my answers, it told me I was 62, confirming what I already know: a lot of my habits and preferences are those of a senior citizen. Winning.
4. Did you ever start a book that you've heard awesome things about and you're like what, this book? Everyone is raving about this? That was
The Lowland
for me until page 63. Then in an instant I loved it. I thought it was beautiful writing and overall sort of devastating. Heavy for the summer but a really good read. I wiled away all of Monday night laying on the couch finishing it.
5. This week in dinners...
healthy mexican casserole
. This was awesome. That's the link to my pin, and you can read my modifications on that.
7. One of the many reasons I love Mindy Kaling is this snippet of truth:
9. This month's Graze box, which I get delivered right to work for $6. Nice nice. Interested? Sign up
here
and use the code TKG5TGRXP. You get your first and fifth box free. I get a $1 referral fee when you sign up, which I donate to the
graze school of farming
.
Friday eve, Friday eve.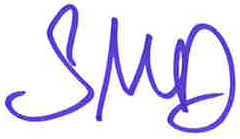 Linking up with
Kristin
for Stuff & Things