1. I had dinner with my oldest friend on Tuesday. Jen and I have been friends for 33 years. It's pretty cool to be friends with someone who's not related to you for that much of your life.
2. This week started out like poop soup. Between Monday & Tuesday: caught in rain without umbrella, left phone at home, tub clogged resulting in meltdowns by me and MFD, glass frame shattered, humidity as if Satan put us on blast, scolded loudly by librarian like I was a child, dogs extra smelly.
3. Speaking of smelly...we've had Gus for nine years and Geege for seven or eight. Sometimes the house would smell when it was humid or rained, but nothing too bad and it went away with some Febreze. Now that Mae has arrived, it smells like dog all the MFing time! She's cute but she reeks. It's time for Odoban to work overtime.
here
. If you look at the comments, you'll see some people have their heads so far up their asses that they didn't get the real message of the piece, which was not for you to take every word verbatim, but for you to lighten up in general. Now be quiet, The Love Boat is on.
5. Like
Nadine
, I have no idea what turn down for what means, and I don't care. OLD LADY STATUS.
6. Philly friends, do you do First Friday? It's pretty cool.
Click here to check out this post on it from Rachel at You Can't Google Everything
.
7. Have you messaged your sunglass selfie to
Jenn's Vision
yet? What are you waiting for? Show your support and get the word out about eye protection at the dentist! Here's me & MFD for Jenn's Vision. We took our selfie in the car because Jenn and her family excel at the car selfie.
8. Happy happy birthday weekend to one of my BFFs Michelle. I hope it's fabulous and that Sunday is a dream celebration of your birth. I love that when I hand Michelle a camera or phone, I know I'll always get a selfie in addition to the picture she was taking in the first place. xoxo
If you strike
I will lose my shit. So in your meeting tomorrow, FIGURE IT OUT. I'm still not over the 2-3 hour wait for a train in 2009. RAGE.
10. Ecard of the week. LOLOLOL
Welcome to this month's sidebar ladies -
Heather from My Little Hea
and
Rachel from Can't Google Everything
- click on their names and check them out! You'll be hearing more about them here and there, and you know you'll see them on the Monthly Recommendations on the last Wednesday of the month!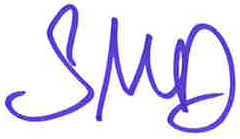 Linking up with
Kristin
for Stuff & Things