1. Since I was still afflicted with the shore lazies, I got a manicure Monday. To be fair, I also unpacked my bags, dusted the top floor, sorted mail, did four loads of laundry, cut up watermelon, and picked up produce for the week. I earned my once a quarter manicure.
shit that's bad for you
Insert Classy Here
surprised me with a
Be Nice box
right from her native Minnesota. Check out
Steph's post on the Be Nice box here
. A Nice Box is a subscription box with a twist. Still chock full of goodness, it's not necessarily just for you. I was tickled pink to open the full bellies themed box that contained a list of 12 things to do throughout the month to spread kindness and make a difference, the materials to complete four of those tasks, and a few gifts for me. The cool thing about the Be Nice box is that $1 from every box sold goes to charity, and they pick a different charity each month. So you're helping people with your box, and they're helping people on top of that. It's a whole lot of love going on. This month's charities are Share Our Strength (No Kid Hungry) and Meals on Wheels. I'm psyched to do my 12 good things and share them with you. Thanks so much Steph, I'll be paying this forward for sure.
Brie from A Breezy Life
&
Marla at Luck Fupus
.
9. Two things I watched this week: A. The mid-season finale of Mad Men. Thoughts: I'm mad at Joan, happy with the way the Megan thing went, I'm rooting for Don Draper even though he's always a scoundrel, I feel like giving Roger a hug, and Peggy seems to have removed the stick from her ass. B. I also watched The Normal Heart on HBO and was blown away. The acting was amazing and the story was fascinating, touching, and very upsetting. From IMDB:
T

he story of the onset of the HIV-AIDS crisis in New York City in the early 1980s, taking an unflinching look at the nation's sexual politics as gay activists and their allies in the medical community fight to expose the truth about the burgeoning epidemic to a city and nation in denial.
Today I'm celebrating the birthday of my Boston-based
BFF Kim
. Love you, have a fabulous birthday, and I'll see you in a few weeks!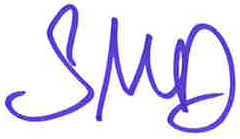 Linking up with
Kristin
for Stuff & Things