Summer is not my favorite season. Heat makes me short-tempered and lazy, two character traits that I hate. I was tempted to skip over summer goals completely, but that's not my style either. So I'm keeping it simple and general. Ta da, mofos:
1. Exercise 3x/week and
write it down
.
2.
Purge t-shirts, nail polish, basket near the front door, and beauty samples.
3. Make sure I hit 100 ounces of water a day on weekends. I do it every weekday but suck badly on weekends and am rewarded with headaches.
4.
Ride a roller coaster.
5. Go to the top of City Hall.
6. Visit The Barnes.
7. Make three new recipes.
8. Try three new restaurants.
9. Watch three new to me movies.
10. Read 10 books.
11. Picture Practice every Monday with Kelli at Just Beachy. Do you like to take pics? You can share your interpretation of her prompts via Instagram, FB, Twitter, or in a blog post using the hashtag #PicturePractice. Check the prompts out
here
.
****************************
Haikuesday
Excessive heat is not sweet.
****************************
What's on your to do list this summer?
Tomorrow: this month's recommendations.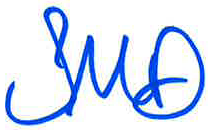 click
here to see how I did on my spring goals