If you've read this blog for more than a minute, you know that I'm mean sometimes. I don't think life is conducive to sitting in a circle, holding hands, and singing Kumbayah every day. Sometimes it's just my reaction that's not nice, sometimes my mood is not nice, and other times I have to put someone on blast. Given past behavior, I can tell when I'm not going to be very nice, in circumstances such as...
-If I've gotten less than four hours of sleep the night before. Jesus could ask me to have a picnic lunch the next day and I'd refuse in a not nice way.
-If I'm late to something because MFD was not ready. The man thinks it takes him 20 minutes to get ready and it takes him 40. That hair doesn't get that way by itself.
-If I have to repeat things to you, or if you constantly repeat things to me. I fucking hate repeating.
-If you're a smug asshole.
-If you butt in front of me in line or if you stand too close to me while I'm in line.
-If my house is chaotic or messy. I don't exist well like that, and until I set it to rights, nice has left the building.
-If you're whining.
-If you've asked me a question that is none of your business and we're not close enough for you to ask me that question. Not your business. Not going to be nice about it when I reply.
-If you abuse apostrophes. Knock knock, open up, it's the mean girl English language police.
-If you have hurt or taken advantage of someone I love.
-If I'm hangry.
Someone who's usually nicer than me? My brother Stephen, who turns 31 today. Happy birthday Stephen!
When are you not nice?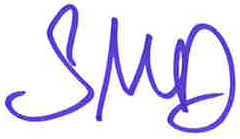 Linking up with Kathy for Humpday Confessions
.
Linking up with Shanna for Random Wednesday