Skimmers,
recommendations are in bold
. Anything underlined is a link you can click on.
Aside from me, this month you get recs from Heather at
My Little HEA
, Rachel at
Can't Google Everything
, and Mercedes at
It's a Harr Life
. Links to their social media accounts are under their recommendations. I hope you check them out and follow them all the ways or one of the ways. Go forth and enjoy!
1. Sons of Anarchy will be airing the seventh and final season this Fall and I started binge watching on Netflix this weekend. Seasons 1-5 are on Netflix and then I'll have to figure out how to watch the sixth season before the seventh season starts. I watched NINE episodes this weekend; it's vulgar, disgusting and full of really mean backstabbing people. I must have a bad girl side because I love it - Especially Jax!!! I NEVER do guys with long hair and um he would be my one and only EVER to make me break that.
2. Seche Vite Top Coat is the ONLY brand of top coat I trust. I remember using Sally or Revlon top coat in middle school and high school thinking it was worthless! Then after getting my nails done at the salon I saw what they were using, tried it out myself and haven't looked back. If I give someone polish and they don't have a set brand I sent them this stuff. It's just that awesome - it'll make my nails last 10-12 days with regular polish on my nails.
3. Papa Murphy's Pizza is nowhere near enough to me to indulge on the reg and this makes me all kinds of sad and probably healthier. I mean, I would eat this pizza all the time if they were closer and definitely try their Chicken Herb Mediterranean, soooo good! They're a take-n-bake pizza company that some places also lets you just buy their crust already on a bake sheet for $3!!
4. Jay Crownover's Marked Men series. I'll be honest, the writing isn't top notch and there are editing problems but I read through the four published books in a week! They also feed my inner degenerate since I'm such a goody two shoes, but like seeing how the tattooed bad boys are with their women. Plus the series is based in Denver which is rare for the books I read.
1. Starbucks Iced Cafe Favorites in Caramel Macchiato. I love these cartons of iced coffee deliciousness! It is a great way to cool off on a hot day and saves me a trip to Starbucks, not to mention money! It cost just under $5/carton and I get about 5 servings from it!
2. Essie nail polish in "Too Taboo." This color is from their summer neons collection and it is my summer color of choice this year! It's my jam!
3. Target shoes! I love these gold sparkly sandals I got form Target last week! They are only available online, but if you have their red card you can get free shipping and 5% off! They are super comfortable and ooooooooh glitter!
4. Game of Thrones! I have loved this show from the start but this season was especially awesome! It's a little gory but if you can get past that then it's amazing! Also- read the books! I just finished the third one in the series and hope to finish the next two before the next season comes out!
5. Michael's holiday section. I have been obsessed with going to the craft store lately and I am loving their seasonal/holiday section! I have gotten tons of stuff from there for parties and cookouts! Oh, and not to mention the coupons they give you with your receipt ever time you buy something!
1. A Lesson Before Dying: This is one of my favorite novels. It's set post WWII but pre Civil Rights Movement, so you really catch a glimpse into the lives of African Americans in the south through the eyes of Grant who is the only educated black man in the area. The story is about a crime that was committed and how an innocent bystander is accused of it and sentenced to death. It's really great!
2. BFF Facial Cleanser:
I've recently discovered
Perfectly Posh
(disclaimer: that is to my store) and have fallen in love with their products so much as to become a consultant (spreading the word about great products + product perks, yay!). Anyway this is an exfoliating cleanser that is like your BFF and works wonders. I've used plenty of products and I'm not going to say this one is better than yours, however I feel that it is SO worth trying.
3. Graze Box:
I absolutely love mail subscriptions and this one is for
food snacks
! They're very small one serving size (almost about the size of 100 cal pack snacks) that vary from dried fruits, nuts, mini popcorn bag to pop, chocolate pieces, pretzels, and so much! Check out their website for all of the varieties, but I think it's a fun treat to get in the mail every 2 or 4 weeks (your choice) and it's only $6 with free s&h! You can also select your favorites and which ones you don't want them to send because they're not so tasty.
4. Chico Bags:
These
bags
are my all time favorite reusable bags! They're cheap, come in so many varieties, and there are even specific grocery bags for particular produce in the store to maintain freshness! Here in the Bay Area of California (and I know a few other places) plastic bags are disappearing and it's costing $0.10 per paper bag, so Chico Bags are the way to go!
5. Tazo Passion Tea:
I am a lover of all teas, but lately passion tea has really hooked my taste buds! I've tried other brands and I do like them, but the TAZO is just really great in my opinion, it's not overly herbal and has a yummy fruit taste to it. I do go to Starbucks to get it when I'm on the road, but it's just as great making it at home!
1. Big heavy books:
Unfortunately, the two books I want to recommend to you are not light summer reads. In fact,
May We Be Forgiven
weighs in at a hefty close to 500 pages. And
The Lowland
is less than joyful. Both are good stories though and worthy of your time if you have some to spare.
2. Shark Navigator Lift Away Deluxe.
Full blog post coming on this prize a week from today because I love sharing things that make hausfrauing easier.
3. Buying earrings at Kohl's.
Good selection on costume jewelry and it's nearly always on sale. If it's not, wait a week, and it will be.
4. The Skimm.
Every day I get the news delivered to my email inbox broken down in a fresh way, like The Skimm is talking to me one on one. I like getting the gist of what's going on with a quick read and not feeling like someone is reporting to me or pushing any sort of agenda. Sign up! It's free.
5. Chobani mango greek yogurt.
Yes, I know the ones without the fruit are healthier. This is me not caring. I eat this mango greek yogurt most week days for an afternoon snack. It's usually $1 at Target too.
Thanks
Heather
,
Rachel
, and
Mercedes
for sharing your musts of the month. Please go check these ladies out!
What do you recommend this month?
This is my last work day this week and I won't see you back here until Tuesday for a delayed TWTW. SO...a few housekeeping things:
Thursday Thoughts with my college pal Jana of Jana Says tomorrow, comments will be open but responses will be from Jana, not moi
Friday Five, Florida-style, with Heather of My Little HEA along with a $50 Amazon giftcard giveaway! Comments will be open but responses will be from Heather, not moi
Peace in the east.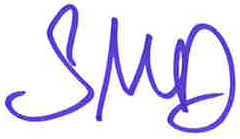 Linking up with Kathy for Humpday Confessions
.
Linking up with Shanna for Random Wednesday
Linking up with Liz for Fitness Blondie's Blog Hop
: