1.
Essie Madison Ave-Hue
2.
Essie Jam N'Jelly
3.
Essie Sunday Funday
4.
Essie Cajun Shrimp
5.
Zoya America
Nail polish is hard to really see online, isn't it? Sometimes I see a color I like in stores and impulse buy immediately, but more often I write the name down in the notes, check my polishes at home to make sure I'm not too closely duplicating, and then order it online.
I order polish from
MBeautyLounge
if I have three or more that I want at a time. Even with shipping my orders are are typically $4-5 cheaper than if I bought the polishes in the store. I'm currently waiting on three OPIs: I Don't Give a Rotterdam, Cha-Ching Cherry, and Significant Other-Color. They always arrive very quickly. I'm not shilling for MBeautyLounge, I just really like the selection on the site and the quick shipping.
Hook a sister up - what are your favorite polishes to use in the summer, fingers or toes?
A photo of my dogs. In sunglasses. Because it's summer and because they support
Jenn's Vision
. Have you liked her Facebook page yet?
How did we get from nail polish to dogs to D-Day? This is not Thursday Thoughts. Oh well, it's my blog and I do what I want.

Today is the 70th anniversary of D-Day. The WWII vets are in the upper 80s-90s. I feel sad when I think that this generation of people with such courage and so many stories are not long for this world. The stories! The loss of people who can tell it first hand upsets me the most. Can you imagine storming the beaches at Normandy? D-Day changed the face of the world forever. Churchill said it the best - "Never in the field of human conflict was so much owed by so many to so few." And as Eisenhower wrote in his letter to the troops: "The eyes of the world are upon you. The hopes and prayers of liberty-loving people everywhere march with you." And the troops delivered. Thank you doesn't come close to being adequate.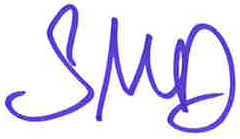 Linking up with
Meet @ the Barre
Linking up with Joy as always