1. He always calls to follow up. No matter how old I am or how big or small the subject is, he's l always looking out for me.
Saturday I was bitching about not getting a travel DD mug with my coupon because all the stores were out. Monday he heard how you can get one and he called me at 8:30 in the morning to tell me.
2. He's a really hard worker, and when he has a day off or is on vacation he really enjoys himself. Work is important, but work is work. Life is so much more.
3. If someone needs something, he'll just quietly show up to lend a helping hand, no questions asked.
4. He's a doer. I get this from him. And I'm really happy that I'm a doer. You can relax when you get done all the shit that needs to be done and not before. I'm pretty sure he wishes I followed this mantra when I still lived with him but alas it took me having my own space to adopt it.
5. He pronounces certain words however he pleases and will not be deterred no matter what.
Happy Father's Day weekend to the best dad (mine, duh) and to all you other dads out there.
And thanks to Krisette for pointing out that 19 years ago today, I graduated from high school. What a time, what a life. Cheers!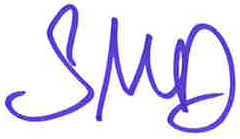 for more about my Dad, click
here
and
here
Linking up with
Meet @ the Barre