1. She's the biggest cheerleader I have. She does the same for my brothers, too. We are the best in her eyes and she will tell you all about how much her chickens rock.
2. Her baked goods are better than any bakery.
3. She's never stopped wearing a hair mane from the 1980s and she'll very matter of factly and un-apologetically tell you that she never will.
4. Everything I know about hosting large parties and cooking for a crowd, I learned from my mom. I can do it with no stress and relative ease thanks to her.
5. She goes out of her way to make connections and share stories with people. Sharing stories is what life is about.
My mom pretty much comments here every day, and her comments are hilarious so I hope you read them and get enjoyment from them like I do. Love you Mom! Hope you had a great birthday. See you tomorrow.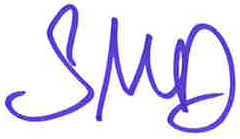 For more about my Mom, click
here
, guest posts by my mom click
here
and
here
Linking up with
Meet @ the Barre