1. Today is my Geege's 10th birthday. Geege, your mom needs you to live about 50 more years just as you are now, okay? Okay. Happy birthday buddy. All the dogs will be eating leftover prime rib tonight, special birthday treat left by Treat Lady.
here
for 15 tips for preventing osteoporosis, including drinking your milk, eating your greens, and incorporating weights into your exercise regimen. Did you know:
3. I really like The Americans, and I really like that the married Russian spies are apparently dating in real life. Forgive my tardiness commenting on this, I'm behind in my trashy magazines.
6. We had a great treat this week - Lori came down Tuesday, bought us dinner, and hung out with us for the night. She also cleaned my bathroom before she left. I really wish you all had a Lori. She makes my life easier, better, funnier, and much more fun.
The world is finally waking up to this reprehensible act
. #bringbackourgirls
9. Local friends, Hank & MFD are playing at
The OT
in Langhorne on Friday night. I think they start around 8. If you're looking for something to do, maybe I'll see you there?
a Rafflecopter giveaway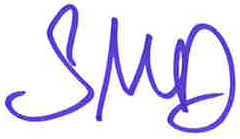 Linking up with Kristin for Stuff & Things