1. The Parkwood Farmer's Market is back this Saturday! Right in my neighborhood. I'm super jazzed. Since we have three dogs now we won't be walking those turd burglars over with us unless I put Mae in a bag. Northeast Philly friends, click
here
to follow Parkwood Farmer's Market on Facebook and get yourselves over there to buy local and boost the business of area farmers.
Solange/Jay Z elevator fight
. Solange is a woman on fiyahhhhhh. Queen Bey just stands there like I'm over this, and Jay seems like he's deflected this type of business before. I am full of glee at all the 99 problems plus one bitch = 100 problems types of interwebs zingers. TMZ is a power house at leaks recently between this and Donald Sterling.
I'm consumed with this celebrity nonsense because it's a welcome distraction from the fact that this is still happening. These Nigerian girls have not been returned to their homes. And for all its faults,
hashtag activism can work
. #bringbackourgirls
3. We finally caught up on The Good Wife. Alicia Florrick is killing it this season. Take no prisoners, Alicia! All the awards for you, Juliana Margulies.
4. Tomorrow is Put on Purple Day for Lupus Awareness. Click
here
for more information from the Lupus Foundation of America. Wear purple to raise awareness and support people like my friend Marla. If you take a little selfie Friday and post it on social media, use the hashtag #PutOnPurple. To find out more about Marla's life with lupus, resiliency of spirit, and hilariousness,
check out her blog Luck Fupus here
. You get it? That's a nice way of saying fuck lupus.
5. Funny stuff happens during the week that teaches me a little lesson, and I envision a super short but funny blog post but I never pull the trigger on it. This Sunday linkup with
Brass Honey
;
Food, Booze, & Baggage
; and
Farm Girl
might be my ticket to ride. Something tells me a lot of my Sunday School sessions will center around jerkfaces on the MFing train ride I take every day.
Another Clean Slate here
, direct link to the
Eva Marie Typography shop on Etsy
here. I ordered Do Good for my gallery wall. It's something we live by in this house.
9. One of my favorite little Philadelphia treasures: DiBruno Brothers. Celebrating 75 years this year. I love to walk over at lunch and pick up some delectable items and to just look around in general. They have good stuff.
10. Ecard of the week:
Do me a solid and click here to check out
Marcie at On the Needles
- she's a knitter, a dog lady, and she's chasing her student loan debt down to $0 because her and her husband decided to hold off on the bambinos until then. Did you know that the phrase
on the needles
refers to a knitting project still in progress? I always like cool stories behind blog names because I lack one. Uh, my name is Steph, and this is a blog about life, uh...according to me. A derr. Anyway since Marcie's blog name origin is much cooler than mine, please check her out.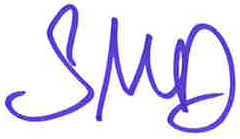 Linking up with
Kristin
for Stuff & Things