1. Let me give you a really quick lesson in the first amendment: The key word here is
Congress
.
Congress
cannot do those things. This amendment e
xists to ensure citizens do not face

government

tyranny or oppression for their viewpoints or beliefs.
In ALL other areas of life in this country, y
ou are free to believe and say what you want but you must deal with the consequences. Freedom of speech does not apply to the workplace or to a conflict between you and anyone aside from the government. This is in print in the amendment itself. It's not up for debate.
If you exercise your freedom of speech and you get fired for violating the ethics of your employer or if you lose business because people don't like what you've said, that's on you.
A business who doesn't like what you say can certainly fire you and
it has nothing to do with the first amendment
. If you call your boss an asshole and get fired for it, you can't say they're violating your freedom of speech.
No one is telling Donald whosisname that he can't say or believe something. No one has thrown him in jail or oppressed him for what he's said. His organization is simply saying he can't say it and be in line with their policies. Just like you can choose not to associate with people or businesses who promote ideals that do not reflect yours. The government has nothing to do with this, and the protection of your freedom of speech under the first amendment is limited to your interactions with the government.
Are we clear here?
2. I hate concerts, but I love Fleetwood Mac. Like, adore them. Time left to see them is running out so I had to bite the bullet. MFD bought tickets yesterday. Hey Stevie...I'll be at the Fleetwood Mac show on October 29 in Philly. Let's meet up and talk about mystical gypsy things, okay? BFF for life!
3. This is the coldest spring I can remember. All we've done all week in my office is whine about how cold it is. Where is the 75 degree, deliciously warm but not hot, tiny breeze and perfect feeling and smelling air? Spring, you owe us some of those days. I better not wake up to 90 and humid one day.I'll be bitching then too, I hate heat and humidity. Yes, even after this winter.
4. Sing it, Walt.
5. I've mentioned before how I have bitchy resting face, yes? My entire life people have thought I was unapproachable, miserable, not nice, etc. when really, it's just my face. And I'm married to MFD, The Gregarious Mayor.
He's so nice but his wife looks like such a bitch!
This Buzzfeed article
22 Problems All People With Resting Bitch Face Will Understand
is hilarious and true, except for the please talk to me part - I don't care if you talk to me or not and some people, I would actually prefer that they didn't. hahaha. And double yes to stop asking me if I'm mad, stop thinking I'm mad, and stop telling me to smile - those are the things that actually
make
me mad. Someone telling me to smile makes me want to punch them in the face.
6. Wallet Watchers: don't forget to link up on Tuesday!
7. My menu is Mexican everything next week even though Cinco de Drinko is not a real holiday.
8. I was about to revamp my arm workouts for May since it's oh shit almost summer, then I found it already done for me by Liz @ Fitness Blondie in her
Weight Lifting 101 for Women
post on Monday. Boom. Thanks Liz. Pin that shit ladies. My squat trick: every other time you go to the bathroom at work, when you're finished, do 20 squats before you go back to your desk. It adds up.
9. I don't get it.
10. Ecard of the week. This made me roar.
Happy May Day!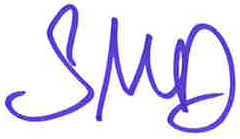 Linking up with Kristin for Stuff & Things