1. Imagine going to the dentist for a routine procedure and emerging
permanently
blind in one eye. Unfathomable, right? A year ago in July, my friend Jenn was at the dentist and the dentist dropped a needle in her eye, resulting in permanent blindness. I'm really proud of the way she's handled this life altering experience. It's hard, it's scary, it's your life totally changed in an instant. I really can't imagine it. Jenn has been strong and fierce in her reaction to it, and when she does get low, discouraged, upset, overwhelmed, frustrated, or afraid, she doesn't let herself stay down for long. She's also doing her best to make sure it doesn't happen to anyone else by mounting a campaign about the importance of wearing eye protection at the dentist. Please like her facebook page
Jenn's Vision
and wear your sunglasses on July 8 to raise awareness and show your support for Jenn, who basically wears sunglasses 24/7 now. I'll be reminding you as we get closer to July 8, but I wanted to get the word out to you now. Demand your dentists give you eye protection! Don't let them do a thing without it.
3. Happy birthday weekend to
one of my best Kims
. Enjoy your birthday on Sunday KVSR.
Check out this planner post on Not Entirely Perfect
. Steph speaks my organizing and planner language and I love it. And stay tuned - I'm giving away a $50 giftcard to
Erin Condren
starting tomorrow!
10. E-card of the week:
Tomorrow, Marcie from
On the Needles
will be here tomorrow to talk about five awesome things about Indianapolis. Check out her post on puppy siblings
here
.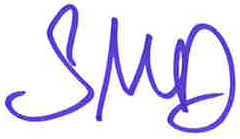 Linking up with
Kristin
for Stuff & Things