recommendations are in bold
. Aside from me, this month you get recs from
Marcie at On the Needles
and my BFF Laura. If you see something in a different color type, you can click on it to be taken to a website with info on the product. Let's do this!
1. The Campaign for Female Education - I actually found this via a NY Times article
(side note, I love the NY Times and consider it worth the subscription) regarding the #bringbackourgirls campaign. This organization raises money to send girls in Africa to school, helping them lift their families (and their countries) out of the cycle of super-young motherhood and poverty. Learn more and donate at
https://camfed.org/
3. The Birth Partner - Anyone who knows me at all (or has read my blog), knows that I'm obsessed with all things pregnancy/birth/baby. I came across this book
relatively recently, and seriously, every pregnant woman needs to read it. It's
so
informative about everything from the last month of pregnancy through birth and postpartum. I borrowed it from the library, but when the time comes, I'm going to shell out the $16 and buy a copy.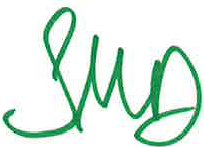 Even though these aren't confessions, I'm Linking up with Kathy for Humpday Confessions.
Linking up with Shanna for Random Wednesday