You know when you do something you've done before and didn't like the results of but due to a slight variation in circumstance or insane and unfounded optimism on your part, you think you should give it another go? I have some of those things. When it turns out to be a shitshow again I could kick myself because I knew it would be. And who likes to tell their own self
I told you so
? No one.
For me these things include:
Asking MFD to take a photo for me when he's in the middle of something. See above. The End.
Painting my nails after 9:00 p.m. Hello, sheet marks.
Going to Shop-Rite. I will always think I'm getting a deal, end up spending eleventy billion dollars, and wish I just went to Redner's.
Speaking in the morning. For a 15 minute time period before I leave the house, I am a psychotic hose beast and I shouldn't open my mouth. MFD can attest to this and has in fact imitated my insanity in a dead on reenactment for my family and caused my step mom to almost wet her pants.
Buying too much heavy shit at Trader Joe's at lunch. Not a problem, I can carry this turns into regretskies a block into the walk back.
Thinking I'll be sure to remember something I need from the grocery store even if I don't write it down. Then I forget it at the store but magically remember it as soon as I'm on my way home.
Staying up late for any reason when I have to get up early the next day. Hell awaits all afternoon! There's not enough coffee in the world.
Planting petunias. They're so pretty, I say. They have so many colors, I plead. Try again, I whisper. By the end of June I'm out there deadheading all the freaking time, cursing those leggy bastards and vowing to never plant them again.
Applying liquid eyeliner. Oh, you weren't going for the emo eye makeup look? Well then.
What are some of your man I could kick myself for doing this again things?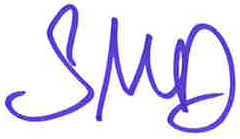 Linking up with Kathy for Humpday Confessions
.
Linking up with Shanna for Random Wednesday