Here we are at Memorial Day, the unofficial kickoff to summer. I won't act like summer is my favorite season - it's not, because humidity and excessive heat suck the life out of me and make me lackadaisical and short tempered - but I do like a lot of things that go hand in hand with summer. I thought today would be appropriate to talk about some of my perennial summer favorites.
1. The Shore: It's not summer if you don't go down the shore. For us, anyway.
2. The food: soft ice cream with jimmies, peaches, plums, Jersey tomatoes and tomato sandwiches, watermelon, strawberries, hotdogs, grilled chicken, corn on the cob, macaroni salad, cucumber salad, garden veggies.
3. Sleeping with the windows open when the weather isn't oppressive. Humidity, you are Satan's cloak.
4. Late light. I have more energy and feel like I can fit more into each day when it's light later.
5. Flowers. I love looking at everyone's flower beds. Riots of color please me.
6. Dresses and flip flops. Talk about easy. Throw on and go.
7. Lightening bugs. Pure magic. Their butts light up. What's not to like?
8. Holiday weekends: three three day-ers this year: Memorial Day, Fourth of July, and Labor Day. Thanks for participating, July 4. It's been a while.
9. Floating in Mom's pool.
10.
Relay For Life
. June 21 this year!
I already have a lot of awesome on my calendar for this summer and I hope you do too.
What are some of your favorite things about summer?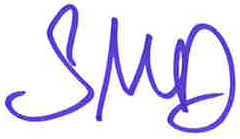 Linking up with
Meet @ the Barre
Linking up with Joy as always