Some weeks are like climbing uphill through a mudslide, am I right? Some weeks, like this one for me, just flow on a river of goodness. Here are some pluses from my week:
1. I'm super fucking psyched. I am a mere $75 away from raising $1000 for Relay For Life (my page shows $100 away, but the American Cancer Society has a $25 check from my friend Lindsay to process!). Thank you to everyone who donated, you all rock!! If you'd like to help me get to $1,000 and tell cancer to get bent,
click here to donate
. No amount is too small! Relay is June 21. I can't wait!
2. Wednesday afternoon some coworkers and I went to the business person's special at CBP. It was a great day and really nice of the partners at my company to send us with the firm's tickets. My favorite things about baseball games: when I can go to a day game, having a beer with lunch, watching people dance on PhanaVision, eavesdropping on the conversations of the people around me, people watching, hot dogs, hecklers, and clapping and cheering. Which honestly we're not doing a ton of with the Phillies this year.
3. Remember
I told you I was saying screw it and finding someone to clean once a month
? I pulled the trigger. I found Linda through a personal referral (thanks Noelle) and she came this week. So fucking awesome to come home to a clean house without actually cleaning it. She's great with the dogs and sent me a photo of Mae with all the bones she found in the bone hiding place. I even managed to refrain from pre-cleaning, which I really really wanted to do but which totally defeats the purpose. Instead of cleaning this week, I did zumba. Boom. And MFD did the lawn and added some flowers to brighten shit up before we plant, which may or may not be this weekend.
4. Every year the parish across the street from our house has a carnival. It's MFD's favorite week of the year. The man can spend $40 in fair food in 25 minutes eating his way through and getting his beloved cherry bells. I don't like it, because, you know, carnies are there. Although it does make for awesome people watching. Anyway typically we go on Friday night but we got it out of the way Wednesday this week, so tonight is all about sweet freedom whispering in my ear.
5. Today is Put on Purple Day for Lupus Awareness. I'm wearing my purple for my girl
Marla at Luck Fupus
. Are you? If you share your purple on social media, be sure to use the hashtag #PutOnPurple. Yesterday I joined Marla at LOVE Park for a Lupus Rally. The fountain was dyed purple for the occasion.
Quick! Give me five things that have been good for you this week.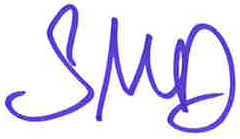 Linking up with
Meet @ the Barre
Linking up with Joy as always