Every week day I leave the house by 7:15 and get home at 6. MFD is a Realtor with a schedule that varies daily but typically it means working nights and weekends. Some days we see each other for five minutes depending on what's going on. Some weekends I'm flying solo.
This works for us. While we value experiencing life together, we're both independent and cool doing our own thing as well.
When I was younger, I remember reading and hearing about couples doing everything together. I thought something was wrong with me because this ideal relationship sounded awful to me. Spending every minute with someone else, anyone else, is my nightmare. I'm just not built that way.
Naturally I ended up in a relationship where the other person had that desire for constant togetherness, and guess what? It was no longer something that sounded awful, it was awful in actuality too. I felt claustrophobic. It taught me a lesson about myself: in all areas of life, I do not do well without alone time. I need that time to recharge with no one else even breathing near me. If I don't get it, "I want to be left alone for a few hours" becomes "I want to be alone, without you, forever, because...go away."
Luckily, I ended up with a man who gets this. We love each other but have zero desire to spend all of our spare time together. I also think I appreciate the time we do have together more since it's scarce some weeks.
There are, of course, times when conflicting schedules and alone time do not work for me, such as:
When we make after work dinner plans, and given that his after work can be a lot later than mine, by the time we're ready to go I'm hangry and it's inadvisable to unleash me on the public.
When it takes over a week to find a common time to watch something on the DVR that we both watch. Don't act like The Good Wife isn't important.
What about you? Conflicting schedules or matching? Do you like your alone time or are you joined at the hip with your partner?
Congratulations to Shane at
Whispering Sweet Nothings
for winning the summer prize pack! June's giveaway is $50 to Erin Condren. Get ready, planner nerds.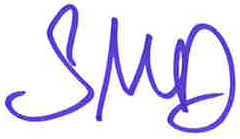 Linking up with Kathy for Humpday Confessions
.
Linking up with Shanna for Random Wednesday