1. You know what makes you feel old? Rambling around for a few days in a row in two mile increments while wearing flip flops after you haven't worn them for a few months. Knees, don't fail me now.
2. Welcome back VEEP and Mad Men. I've missed you both.
3. Despite a weird cold stint this week, on the whole it's been warm enough to wear 3/4 sleeves. I am in heaven, especially in this
Joules women's sweater
, which I got to try out for free. I got it a few months back and have been waiting a freaking eternity to wear it. It's soft, lovely, and well made, and it has polka dots, which is why I picked it. Duh. I also love the top button detail. It's perfect for work or weekend. I'd never heard of
Joules
, so I spent some time perusing their website. They have some nice stuff.
Click here to check out their full line of sweaters.
As an added bonus, their packaging is awesome which just clinched the whole experience for me. When I take pictures like this so I can share something I want you guys to see, I feel like a total lunatic and it makes me laugh. Who do I think I am? A girl in no makeup and third day hair, that's who. So keep your eyes on the
Joules sweater
.
Sweater free from Joules, opinions are my own. I don't wear ugly or uncomfortable things.
4. While I was taking those photos, Gus and Mae were clambering to get up on my lap. I think they wanted in on the photos. Mae diva'd up, but Gus sat like a bump on a log and looked like someone just killed his best friend.
5. Don't waste your time reading
this book
. The premise is really interesting but the writing style drove me insane.
6. For anyone going to the beach soon,
put this on your list
. It's whimsical and light hearted. I read it in a few hours.
7. I've spent most of the week spring cleaning at night so I can devote my weekend to yard work. I hate yard work. Expect a lot of bitching and moaning.
8. #YOLO squared from me & Laura. I obsessively pursued a YOLO coffee mug last month, saw these, and had to order one for each of us. We are dorks and I love it. We will never let hashtag YOLO die. If you also like the YOLO, I bought them from
Tickled Teal boutique on Etsy
and had her remove the bottom tag.
9. Remember the Back in My Day link up on Tuesday (April 22) with
Suze @ straight on the ground
,
Steph @ Steph's Space
, and moi. Bloggers, grab a button and link up on April 22. Non-bloggers make an awesome list of how things were back in your day and share them with me on April 22!
10. Last night I fell victim to my
right now disease
where whatever I'm thinking of doing must happen, you guessed it,
right now
. I ripped out the basement rug starting at 8 p.m., cut it into strips, the whole bit. I moved the furniture to remove the rug, moved the furniture back, then moved the furniture out again to clean the floor and back. Jesus Christmas that was a lot. I wish I was home today doing some more reorganizing in the basement. I have some ideas brewing.
11. Ecard of the week thanks to cousin Crystal:
Tomorrow, I pull a rabbit out of my hat.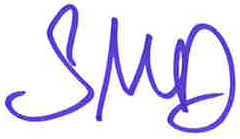 Linking up with
Kristin
for Stuff & Things