1. What, you don't encounter people dressed as ringmasters from Barnum & Bailey, complete with a full length coat with flair, a top hat, a pipe, white gloves, and (not pictured) a monocle on your way to work? Oh.
2. Meanwhile, on the corner diagonally across from the above, the 16th & Market Preacher has found himself a pulpit. He's moved from the curb to the street and brings a piece of cardboard flooring with him every day. Ready, set, tell everyone they're a sinner!
3. April Wallet Watch - how's it going? I had one snafu on the first day, I've been holding my own since. This weekend coming up is a designated shopping weekend.
4. Have you guys ever felt like all of the sudden your tongue was too big for your mouth? I felt that yesterday and freaked myself the fuck out.
5. Monday night I made a bunch of food for Frank & Amanda's freezer (cheesey chicken casserole with no cream of soups, tex mex chicken biscuits, healthy power breakfast muffins, and chicken cacciatore to make in the crock). Tuesday night I headed over to see them in the hospital.
I scrubbed in to see Baby Eva chillin' in the NICU, stretching and kicking like Sally O'Malley. I like to kick, and stretch, and kick! Eva is small because she was early but perfect with a ton of hair.
Seeing Frank so proud and happy is awesome. I think of all the good times we've had and the shit we've been through over the past 20 years and now I see him with this little baby girl and a wife that's become one of my BFFs. It gives me warm fuzzies.
6. Currently reading...this is a strange series (can two books be a series?) but it holds my interest for some reason.
7. I need a lot of dry, sunny weather. I have a bookcase and outdoor flower pots to spray paint. Our yard looks totally awful and could use a clean up too. I'm getting impatient.
8. We're heading to Cape May this weekend. MFD is doing a retreat thing and when he's occupied with that I'm looking forward to doing a lot of reading, writing, walking, photo taking, staring at the ocean, coffee drinking and even some shopping, which is allowed for in
April Wallet Watch
. Thanks to Amanda and her boyfriend for holding down the fort with the dogs!
9. You've got to get in on this Back in My Day link up on April 22 with
Suze @ straight on the ground
,
Steph @ Steph's Space
, and moi. Be there or be square. That was a thing you said back in my day. It's going to be a hoot, I can feel it. I'm jazzed to show you all how ancient I am. Cell phones weren't a thing until I was 19 or 20, mmkay? Anyway, bloggers grab a button and link up on April 22. Non-bloggers make an awesome list of how things were back in your day and share them with me on April 22!
10. Ecard of the week:
Tomorrow, my friend Steph from
Insert Classy Here
will be here. Don't miss it.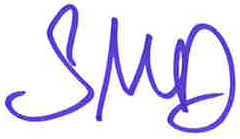 Linking up with
Kristin
for Stuff & Things