1. Guess what I've been doing this week? Coloring over my grays with this baby. For those of you who are new here, this is what I use to cover my grays in between hair appointments. Tonight is my hair appointment with the lovely Kristi at Sensational Scissors, so the brown sharpie can go away for another month.
2. Truth. Shared by my friend JIS last weekend.
4. Gwyneth Paltrow is not just a dick, she's a bag of dicks. Look, people have problems no matter how much money they have or what job they hold. That's a fact. But for her to say life is harder being a working movie star mom is ignorant. To start, Gwyneth: people other than movie stars work 14 hours a day. As for the rest, t
his response
to Paltrow's bullshit ramblings on how much harder it is to be her is awesome. And googling images of GPal and coming up with this one made my day. hahaha
5. I stopped watching HIMYM years ago because they didn't produce the mother fast enough and because Ted Mosby is one of the most annoying characters of all time. So sayonara Mosby. Don't let the door hit you in the ass.
6. Were you guys Little House book fans when you were little? I remember devouring them. I'm joining Jana at The Townhouse Pioneer for the
Little House Book Club
. I am extremely jazzed to be reading these again. You don't need to be a blogger to participate in book club, there will be
Facebook discussions
of the books also. We're starting at the beginning with
Little House in the Big Woods
. Do you need a set of books?
Enter to win one here
.
7. Do you guys read
Insert Classy Here
? Steph transplanted from Minnesota to the NYC area for the year with her husband. It's totally cool to see someone make a move like that. I always think about how I'm such a northeast/east coast person and how I'm not suited to live somewhere else. It's something I like to muse over, and I really like seeing what they're doing as new east coasters. You should check her out.
this
. It only took me a few hours. And it broke my heart a few times.
Chris Meloni on Facebook
? It amuses me. And whoever runs his account posts selfies of Benson & Stabler, which is a total win for me. I hope it's not him because there's some questionable apostrophe use and grammar.
Steph @ Not Entirely Perfect
. I love quotes of all shapes and sizes but this made me laugh and laugh.
Confessions of a Gila Monster
will be here while I'm road tripping it up to Boston.
Did you enter to win the
Bath & Body Works Stress Reliever Pack
?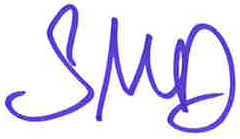 Linking up with
Kristin
for Stuff & Things