1. This week in hijinks:
Best time to find out your sweater has a hole? After you get to work. I told my coworker lady friends that of course it was on the back since this sweater had no elbows, which is where unsightly holes usually manifest for me at work.
I thought I forgot my lunch bag on the shuttle bus Monday. I looked everywhere for it, no dice. It appeared inside the front door on Tuesday morning. doo doo doo doo
Purple Heart did not pick up my donations that were left out for them on Monday. Purple Heart's loss is Goodwill's gain.
I fell twice during the dog walk on Monday night due to tangled dog leashes. It was like a fucking Benny Hill skit out there.
I walked around Center City Philadelphia with my zipper down on Tuesday while running a Groupon related errand for MFD. Oh, the irony.
2. Another gem from Entertainment Weekly's The Bullseye. This page is consistently my single favorite page in any magazine. I get crazy when MFD tries to mention something from The Bullseye to me before I've read it.
3. Are you a picture whore? Check out She Crab Soup's Picture Practice link up every Monday to see everyone's take on that week's prompt, and to share your own.
Here's the post that contains the prompts through July.
4. Out of like 45 tulip bulbs that were planted by my fabulous garden guru Lori a few years ago, these six remain in bloom. Back to the drawing board next year. I'll be planting bulbs this fall. Or begging/paying someone else to plant bulbs this fall...
Goddamn pine cones every goddamn where
5. Yesterday I talked about weird guilt I got from deciding to bring in a once a month cleaning person. Something I had zero guilt about? Getting Hugo and his crew who did our retaining wall to do our initial yard clean up. I would've sold my soul to ensure I didn't have to do that. It took them a few hours on Tuesday what it would take us a few days to do. I did the whole kit & kaboodle by myself last year because MFD was on crutches. I fucking hate yard work, especially the big initial clean up after winter. I could cry I am so happy. Now we can hose off furniture, clean cushions, reorganize the shed, put out lanterns, plant shit and spruce things up - you know, the fun things - instead of wrestling sticks and ivy and hauling it all away. F U yard work! Maintenance only for me this year! Suck it!
6. The Man of Steel. Have you seen this? Why is Amy Adams so unlikable in this? Climbing into a goddamn glacier. Yes, I know she's rabid reporter Lois Lane. And Superman! Supe, as Richard Pryor calls him - I couldn't help but compare him to the Superman in Christopher Reeves movies. This Superman makes a mess of Manhattan - sorry, Metropolis - and then never cleans it up! Supe always went back and resealed water towers, lasered shit back together with his eyes, etc. This Superman doesn't give a good crap about mass destruction from his Zod fight. Rigoddamndiculous. And what's up with a movie in which Diane Lane is old!
7. Since it sometimes seems like a long time between Shit MFD Said posts...I got this text yesterday:
8. This jem. I wanted to include it in my Back in My Day post but I forgot. This is Laura and MFD at the Sophomore Dance. I freaking love this picture. Laura, can I have it in a frame? You know all frames in my house are black.
9. The mother effing Wallet Watch is mere days from being done and I had three slip ups this week. This is MY GAME and I'm crapping all over it. I blame MFD for at least two, so expect blame shifting in my link up post on May 6 when I expose my sins. How are you doing?
10. Ecard of the week. Ladies, you know who you are: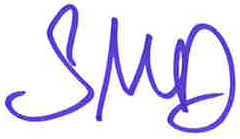 Linking up with Kristin for Stuff & Things