Friday early dismissal means my Sam's run and hausfrauing of the top two floors were both done by 6, which left plenty of daylight to take the dogs to the fields and let them run like the wind. It tired them (and us) out. We were all asleep by 10:30.
Saturday I was up at 6:45 and had weekly breakfast and lunch food prep (power breakfast muffins, mushroom/spinach/feta crustless quiche, and butternut squash/spinach quinoa with vinaigrette) done by 8 a.m.
Saturday afternoon family gathering at Gamma & Pop's. My uncle, brother, and cousin dressed in Pop's clothes, which was a riot. Sometimes outtakes are better than the real photo, yes?
Saturday was also Gail's birthday. I didn't make it up to see her but sent good tidings from afar. Gail is MFD's cousin and we've been great friends since the minute we met. It's awesome when it works out like that.
Easter morning: coffee, candy, breakfast. One of us went to church (tie) and one did not (yoga pants all day). Basket from
Four Barefoot Children on Etsy
.
I love Easter because we are totally low key and never go anywhere. I can get a lot of shit done around the house and just relax. Debbie joined us for dinner: ham, hasselback potatoes, steamed asparagus, King's Hawaiian rolls, and
strawberry upside down cake
(I got that recipe over a year ago from Jeanine G.B. and just tried it out this weekend - delicious!).
Not pictured:
1. Saturday dog baths. Also known as Hell Day.
2. Man of Steel viewing - I have a lot of complaints. I will compose them for Thursday Thoughts this week.
3. Purging like a boss - I have four bags and boxes out for Purple Heart to pick up today.
On Mondays I'm doing a picture thing with Kelli at
She Crab Soup
. If you'd like to participate, here are the
prompts
. This is my photo for the prompt
nature
.
This weekend, I slept well, I ate well, and I got a lot done. I'm happy with it. How was yours?
Are you ready to link up tomorrow and tell how it was back in your day? Non-bloggers, prepare your lists.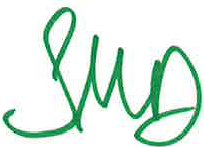 Linking up with Kelli for