On the way to Cape May...I fell in love with you...
We try to do a long weekend in Cape May every year. It's a cool town with beautiful homes and a quaint town center at the far end of the South Jersey shore towns.
We spent most of our time on the beach, which is a great place to spend your time. I read 2.5 books, and drank coffee all goddamn day. Perfect.
We collected Gram and drove home the back way, which always makes me think of the line
My machine she's a dud all stuck in the mud somewhere in the swamps of Jersey
from Rosalita by Bruce.
Food shopping, food prep (stuffed shells for dinner, egg salad for breakfasts, baked chicken topped with greens for lunches, fruits and veggies for snacks), dog snuggling, and VEEP watching took up the afternoon.
On Mondays I'm doing a picture thing with Kelli at
She Crab Soup
. If you'd like to participate, here are the
prompts
. This is my photo for the prompt
person
.
This is my first five day work week in two weeks...and I'm already looking forward to my first weekend home in two weeks. Whoops. Holler at me, Monday.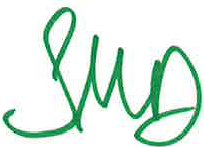 Linking up with Kelli for