This weekend was a special one. One of my Kims is getting married in June. I'm her maid of honor and this weekend the maids threw her a shower in Boston.
Friday involved morning errands, car packing, a six hour drive to Boston, grocery shopping, about five hours of food making, girl talk and wine.
Saturday was go time. The brunch shower was in a freaking beautiful Back Bay home owned by Steve's brother. There was a lovely mix of ladies at the shower: Kim's friends, coworkers, and Steve's family are all very nice people. It's always nice when all the bridesmaids kick ass too. Enter joy!
Fruit and fruit dip, veggies & dip, cheese platters
Coffee, lemonade, iced tea, water, mimosas, champs, white wines (pinot grigio & sauv blanc-Oyster Bay, new favorite)
Egg bake loaded with veggies, chocolate chip and sausage pancake bites with warm syrup, brownie bites a la my mom, mini cupcakes and sea salt caramels from Whole Foods (best thing ever)
Not pictured: Spinach/mushroom/feta quiche with broiled cheese top, ham and cheese quiche, pasta salad
Windows open, Chinese food ordered, a nice long shower, fresh sheets, reunited with MFD and the dogs - perfect end to a great weekend.
On Mondays I'm doing a picture thing with Kelli at
She Crab Soup
. If you'd like to participate, here are the
prompts
. This is my photo for the prompt
animal
. My dogs missed me this weekend.
Congrats to Christine C on winning the
Bath & Body Works Stress Relief Box giveaway
!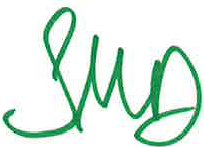 Linking up with Kelli for