On Fridays, we dance in the streets. TGIF MOFOS! Today my friend Steph of Insert Classy Here is Friday Fiving it while I'm on the way to Cape May. If you're an East Coaster like me, you'll love watching a Midwest transplant cavort around many areas you've visited - it's awesome to see the familiar through fresh eyes sometimes. All the ways you should follow Steph are at the bottom, so get on that!
*********************************************************
It's me, Steph. A different Steph. We seem to all stick together. I blog at
Insert Classy Here
and have been a fan of Steph since my early blogging days, so I'm so happy to be here today. Since it's Friday, I've bringing you a different version of the Friday 5.
I recently moved from Minnesota to New Jersey with my husband & our two dogs and have absolutely fallen in love with the East Coast. I'm going to share 5 things that I absolutely love about the East Coast.
1. The People. We live in a little town on the Hudson River right across from the Mighty Manhattan. Most of the people we meet are transplants just like us. It's so fun hearing all the stories of what brought people here. Plus I love fast walkers.
2. The Food and Drink. We have eaten at so many amazing places and we try to not revisit any too often because there are endless possibilities. I have eaten things I never thought I would eat (oysters) and liked it. Plus, I love diners and it turns out New Jersey has the best. Also, I can get any kind of food at any time of day delivered to my door. Not just pizza for this girl :)
3. Proximity. Everything on the East Coast is close. When we lived in Minnesota, any weekend trip involved at least 2 hours in the car - but most of your destinations were at least 6 hours away. From our apartment, we can get to hundreds of amazing places in less than 4 hours. We've been to Burlington, Vermont, and many trips up in the Hudson River Valley already. With the weather getting warmer, we have plans to visit the Poconos, Cape May, Philadelphia, Boston and many more.
4. Public Transportation. Living here allowed us to downsize to just one car and we only use it to get to the office and for our weekends away, but for most things, we can walk or take the bus/train/ferry.
5. The Adventure. I can't even tell you the amount of bucket lists I see floating around that lists living in New York City. It's a dream, but a dream that we viewed a little differently. We wanted to be close to the city without being right in the middle of it, so instead we look at it every day. Everything is new and exciting. It was exactly the adventure that we needed and we are loving every minute of it.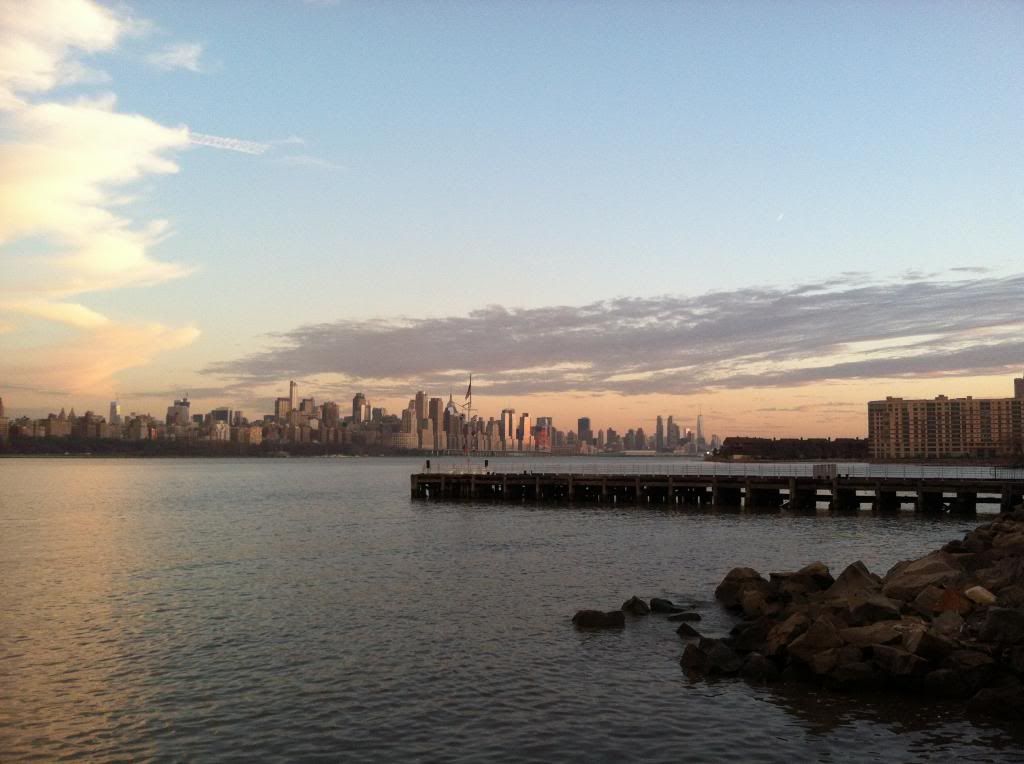 That's all I got for today. Hope you all have a wonderful weekend. Stop by and visit me anytime to see more of our adventures.
******************************************************************
Linking up with Joy as always