TGIF mofos. Short and sweet favorites of the week today.
I hope the work day is short and sweet too. Good Friday early dismissal?
Dear tiny 8 pound 6 ounce, purple hyacinth sniffing, ham eating, bunny hopping, Reese's peanut butter egg collecting baby Jesus: Please make this happen. Amen.
1 - Same thing for lunch all week: baked chicken and mixed greens with Colavita extra virgin olive oil. I love the shit out of that olive oil. Thanks to Lidia Bastianich for bringing it into my life.
2 - I love this, it's so true. There are too many people making themselves miserable for no reason. If something pisses you off/upsets you/makes you sad, feel that and let it go as quickly as you can. Don't make yourself miserable over something you can't control. We all get stuck on shit. Do your best to put it in a bubble and blow it away.
3 - It was great actually sitting down and having coffee and breakfast with MFD this weekend. Conundrum: I love to go out to breakfast with MFD. I love
also
lounging around my house on weekend mornings. One can't really do both so unless we're away or it's a birthday, we don't often make it out for breakfast that often.
4 - Nails of the week: Essie's Cocktails & Coconuts. It's not a typical color for me, and the little shiny things I see in the bottle aren't really on my nails, but it'll do for a work week neutral.
5- Reading
this book
is like watching Stand By Me. I finished it last night and liked it a lot.
Happy Easter! Locals, come help us with yard work. I will pay you in hugs.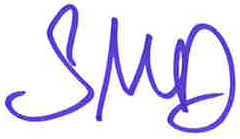 Linking up with
Meet @ the Barre