Skimmers,
recommendations are in bold
. Aside from me, this month you get recs from
Suze at Straight on the Ground
and Lori, my Fairy Godmother. I hope you guys like that I'm sprinkling recommendations of non-bloggers in with bloggers! You'll get to know the people in my neighborhood a little bit better.
April Recs from Suze @ Straight on the Ground
Links under photo, please go check her out!
1. Paul Simon's entire catalog.
As you may or may not know, I am a lifelong Paul Simon fan. I love everything he has produced, and I think there's something for everybody in his music. As Bob Costas of all people so eloquently put, Paul Simon has written the soundtrack of our lives. He's just really, really great. Despite the fact that he and his wife Edie Brickell were arrested recently for disorderly conduct, which makes me sad. I have travelled all over seeing him in concert, and it's amazing every time. What's your favorite Paul Simon song?
2. Julep's Bare Face cleansing oil.
I know, I know. Oil?! How does it clean faces? Well, I don't know how, but it does. And it's amazing on my skin. I have sensitive skin that is dry in places and oily in others. This has helped balance it out and left my face feeling and looking better than ever. I love this stuff! I go make up free all the time now.
3. The Poisonwood Bible by Barbara Kingsolver is my very favorite book of all time. Here's the Amazon.com description: "The Poisonwood Bible

is a story told by the wife and four daughters of Nathan Price, a fierce, evangelical Baptist who takes his family and mission to the Belgian Congo in 1959. They carry with them everything they believe they will need from home, but soon find that all of it—from garden seeds to Scripture—is calamitously transformed on African soil. What follows is a suspenseful epic of one family's tragic undoing and remarkable reconstruction over the course of three decades in postcolonial Africa." Sound good? It is.
4. Lavender.
Lavender is what I use in all aspects of my cleaning - body and home. I love the scent and they say it has so many benefits to mind and body. I think it's relaxing. I throw a bag of dried lavender in with my clothes in the dryer, I use the essential lavender oil in my detergents and cleaning products, in my bath, on my body, etc. I even eat lavender-flavored foods! I think it's delightful. My next step will be growing some of my own. I am lucky to know people who do that and dry it themselves. I'll let you know how that goes- I have a very non-green thumb.
5. Evening meditation.
Something about meditation just helps me stay centered. Whether it's religious-centered or not, I think there's something beautiful in taking some moments "away from it all" inside the mind. I really like to listen to meditation playlists on YouTube. I'm totally one of those people listening to the sample relaxation CDs at Target. I love them!
1. Candle Melts: I love candles but not the flame so I use candle melts and I use them daily. Because of this I have searched the world over for the perfect candle melts and stumbled upon Candles by Victoria. The scent shots last me two whole days and fills the house with scent. The number of scents they have is incredible.
2. Tea:
I am a coffee and tea drinker and my favorite tea is
Davidson's Sun, Moon and Stars
. I found them at a small shop in Owego, NY but since that is a hike for me I do what I do best and shop Amazon.
3. Mascara: I love makeup. I like to try different brands but my go to now and forever more, as long as they discontinue it, is Loreal Voluminous Mascara the original.
4. Raymour & Flanigan Cindy Crawford Brynn denim slipcover Sofas, loveseat, chairs. They are comfortable, they are sturdy, they are washable. Yep washable. I don't care if I didn't have the dogs I have, I would have these sofas. They are washable!!! I spill. Enough said.
5. Pepperidge Farms Sandwich Thins. These are the only bread item I have found that hold my hamburger, ketchup, mayo and lettuce together and do not disappear. They are thin so I taste burger and fixings not just bread.
1. Books: Ordinary Grace by William Kent Krueger, Lost Lake by Sarah Allen Addison, The Headmaster's Wife by Thomas Christopher Greene
2. Self tanners:
Banana Boat Summer Color
for body and
Jan Marini Bioglycolic Sunless Self Tanner
for face. This Jan Marini is fucking magic. I used to use Clarins and Clarins can't hold a candle to this. I mix the body with my regular body lotion and the face with my regular face lotion. No streaks.
3. Hair stuff:
I don't blow dry my hair. The only time it gets blow dried is when it gets done at the salon. So you don't want most of your hair recommendations from me. However, I don't wash it daily either, thanks to my friend LLCJam who persuaded me after many years that I, too, could go without washing every day even if I had oily hair. She was right. I've tried a zillion dry shampoos. Then I got
Not Your Mother's Clean Freak Dry Shampoo
. Hold the phone, this is the holy grail of the dry shampoo and I don't need to try any others. As someone who never blow dries their hair, you may suspect I don't use a lot of product and you'd be right. I do use
Not Your Mother's Beach Babe Texturizing Sea Salt Spray
to add texture, especially on my non-washing days. It rules. At 5.99 each, these are power houses.
4. Sea salt caramels from Whole Foods.
Kelly brought these down for us this weekend. Everyone left and I was left with them, full of glee to hoard them all to myself. Since my bridesmaid dress is roomy, I can eat all of these, right? Seriously, they're like crack for mid-30s women who don't actually do crack.
5. Essie Pink a Boo nail polish.
It's a neutral but the sparkles give it pop.
6. Place to buy nail polish on the cheap: mbeautylounge.com.
The prices rock. Check it out especially if you like Essie, OPI and Zoya.
Thanks to Suze & Lori for their recommendations.
What are you recommending this month?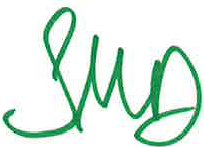 Linking up with Kathy for Humpday Confessions.
Linking up with Shanna for Random Wednesday