1. Read The Maze Runner.
2. Watched the Madness.
3. Broke a window pane next to the front door when the vacuum fell forward into it. We taped it up nice nice but dude. Replace little asshole pane is now on the To Do list.
4. Had an errand clusterfuck early Saturday morning. My regular grocery store's registers weren't working so they were closed. That threw me off my game and I muddled through it all without coffee. Foolish.
5. To make up for it, I hit DD twice after it was over. Hark, my nails aren't painted either. I took the polish off Saturday and haven't put it back on yet. Clear nails happen like twice a year. You've just seen a shooting star, my friends.
6. Made creamy avocado dip and queso for girls' night and asparagus/tomato/green onion/sharp cheddar egg muffins for this week's breakfasts. Lunches for the week: salads. Dinners: pasta with homemade spaghetti sauce from the freezer, bun-less burgers and salads, quesadillas.
7. Did a spot of yard work. I dread the rest of it. This winter destroyed our yard and there's so much to do.
10. Woke up at the crack of dawn Sunday because I forgot my alarm was on. At least I saw this lovely sunrise on the way home from Gail's.
11. Made sausage pancake bites.
12. Hung out with these dogs.
14. Couldn't agree with MFD on Sunday dinner so we ordered in. I had a cheesesteak and I didn't have to cook. Sounds good to me!
On Mondays I'm doing a picture thing with Kelli at She Crab Soup Blog. She gives you
prompts
and you share a photo. This is my (uninspired) photo for the prompt water. I am definitely doing better for next week's prompt (food).
Tomorrow: queso dip. Get your chips out.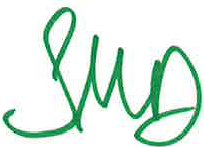 Linking up with Kelli for
Linking up with Leeann for