1. It's been like two or three weeks since I've seen Dirty Dancing. That's a long time for me to go without happening upon it, and in my birthday month too! Cue the tiny violins, I feel sad inside. It's not the same when I have to pull the DVD out and work the machine. The thrill is discovering it's on TV and pouncing on it.
2. I have a really busy three months ahead, and by busy I mean more going on than usual. I'm not into the glorification of busy. Busy is a drug people are addicted to. You know those people who
always
just have
so much going on
and say it like they are very glamorous, important, and put upon? I mean, most of us have a lot of stuff going on, am I right? There is no glamour in over scheduling. The trick is to still manage to relax and take care of yourself as life is happening around you. I'm into the glorification of that for sure.
Wow, that was a tangent. Anyway...I'm very disciplined about carving out time for me and what I need to do at home (including doing nothing, see above re: taking care of yourself) and saying no to things that take away from that time. Balance is crucial to me, it's similar to what religion is to other people. Sometimes it can't be helped and weekends away back into each other, etc. That's what's coming at me. While I'm excited about everything coming I'm also feeling the crunch in advance, like my balance is starting to tip.
3. Maxi skirt time is upon us! The time in which I try on all the maxi skirts and dresses and look like a squat turd in each one. But like knee high boots, I try them on every year to no avail. The prints entice me but I hate every one of them.
4. I drink coffee a lot, but this week I am like a coffee machine. I can't get enough.
5. My main hag Kathy Biatchi at
Vodka & Soda
is great on health and fitness: she's realistic, not pushy, and uses terms like
fitness boner
. REAL TALK with Kathy Biatchi, you guys. I keep telling her to make it a radio show.
6. Currently reading and enjoying:
Luck Fupus
for the April Wallet Watch. It's not a spending freeze so don't get your knickers in knot about not being able to do it.
Click here to read my post on it
.
8. Speaking of Marla...homegirl won the
Wego Health Hilarious Health Activist Award
last week because she fucking rocks. Congratulations friend! I'm heading to paint pottery and be ladies who lunch with Marla and her sister Brie from
A Breezy Life
on Saturday. Don't laugh when my pottery looks like a serial killer did it. I am not arty.
9. My long-time friend Gwen who blogs over at
Confessions of a Gila Monster
could use some good juju from you this week if you're into that sort of thing. She's crucial to my life, so please check her post out today and give her a shout.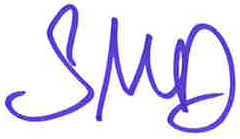 Linking up with
Kristin
for Stuff & Things